The head of the DPR, Alexander Zakharchenko, on Friday signed a decree on transferring the local elections to November 6 of the current year, reports
RIA News
a message published on the official website of the republic.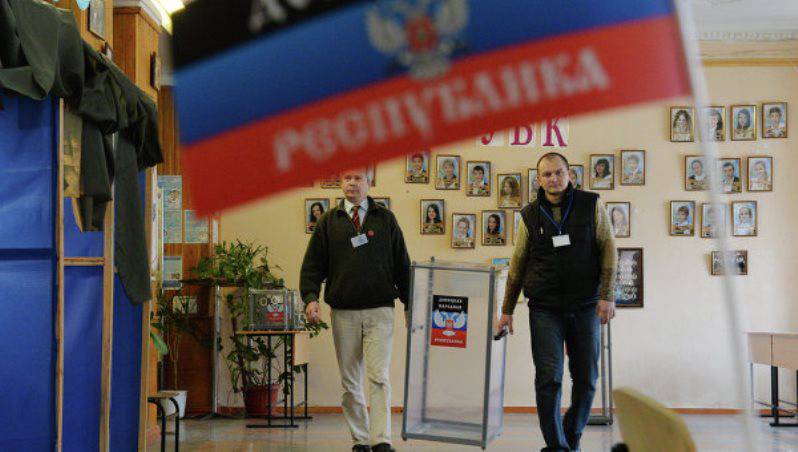 Earlier, the press service of the government of the Donetsk Republic explained that "the reason for postponing the election date was the failure of the Ukrainian authorities to comply with the Minsk agreements."
The agency recalls that, according to the Minsk agreements, "Kiev before the end of 2015 had to carry out a constitutional reform", the key elements of which were to be "decentralization and adoption of a law on the special status of certain regions of Donetsk and Lugansk regions". However, to date, this part of the agreement remains unfulfilled.
The appointment of a specific election date caused concern in Kiev. Georgy Tuk, Deputy Minister of Ukraine for the Occupied Territories, is confident that the elections in the Donbass should crown the efforts of the parties to improve relations, and before they are held a large number of tasks must be solved.
Tuka recalled that "the authorities are now drawing up in a document a state strategy for working with the temporarily occupied territories and the return of the Donbass." According to him, "the first and unconditional point of this strategy is a cease-fire, then we will talk about the return of ties between the population (there are several components - humanitarian, transport, economic)", and then later with the help of international organizations, measures will be taken to restore the Ukrainian authorities in the Donbass. All this work must be done before the election.
"What is the fundamental difference between the views of the Ukrainian authorities and the interests of the Kremlin - for us the elections in Donbass is the finish, and we are trying to impose a start all the time. To begin with the elections - no, we will end with the elections, but not to begin, before the elections we still have to go a long way, "said Tuka.