Shoigu awarded the Order of Nakhimov to the Moscow cruiser
On Friday, Defense Minister Sergei Shoigu presented the Order of Nakhimov to the Moskva missile cruiser, the ceremony was held in Sevastopol, reports
press office
Ministry of Defense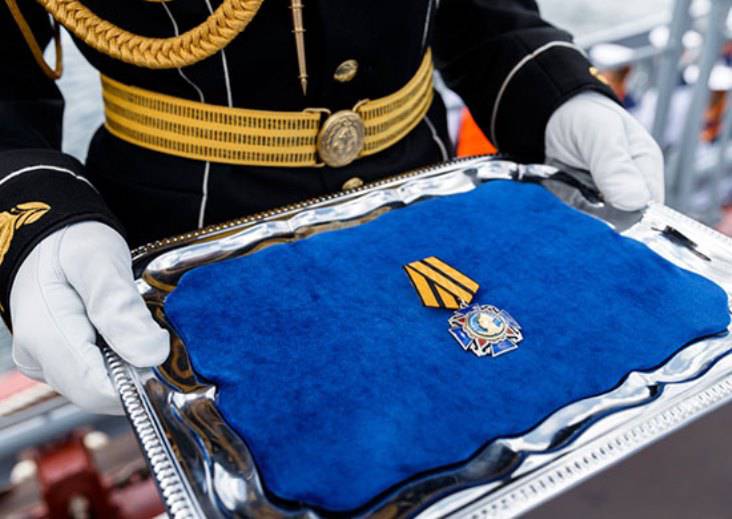 "Multiplying the traditions of the Black Sea, reliably protects the southern maritime borders of the country. Successfully solves the problem of ensuring the transport of Russian military goods in the Mediterranean. He proudly and with dignity demonstrates the flag of St. Andrew on long hikes and while serving in strategic areas of the World Ocean, "said Shoigu at the ceremony.
He thanked the crew "for the exemplary performance of military duty and contribution to strengthening the defense capability of the state."
"I am confident that Russia and its fleet can continue to count on you in protecting the national interests of the state. The award to the name of the legendary naval commander and hero of the defense of Sevastopol, Admiral Pavel Nakhimov, who said: "A sailor has no difficult or easy way. There is one way - the glorious".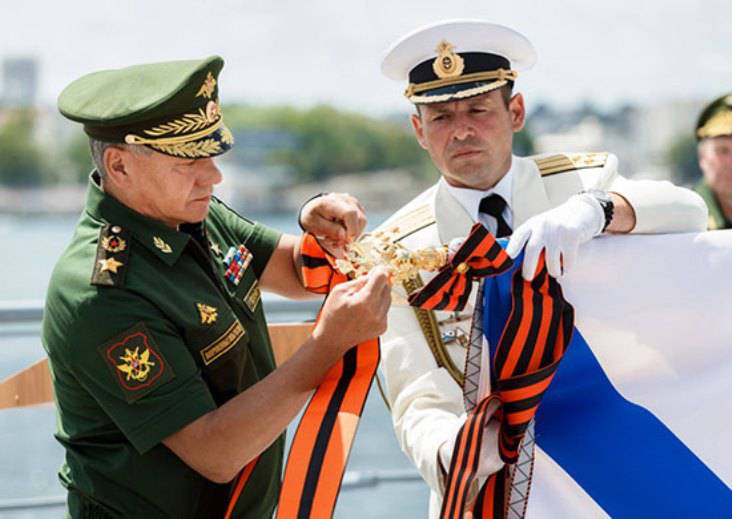 Shoigu recalled that the award "was established during the Great Patriotic War as a sign of respect for the courage, courage and feats of sailors who made a huge contribution to the victory over the enemy."
In modern Russia, this order also began to award ships that distinguished themselves in the performance of combat missions.
The minister wished the sailors "health, optimism, endurance and, as is customary with sailors, seven feet under the keel," the release says.
According to the ministry, "Moscow" GKR was awarded the Order of Nakhimov in accordance with the Decree of the President of Russia "For merits in ensuring state security, high performance in combat training, courage and dedication shown by personnel during the performance of combat training tasks".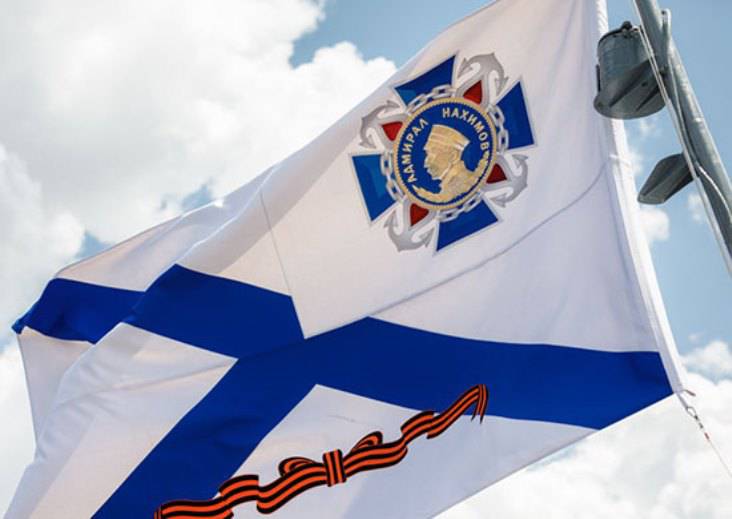 Help press service:
The 1164 "Moscow" missile cruiser was laid on the staple of the Nikolaev communal shipyard named after 61 in 1976, as the Slava missile cruiser, and is the lead missile in the series of missile cruisers. Launched 27 July 1979 of the year. The USSR naval flag was hoisted on the 30 ship on January 1983.

15 May 1995, by order of the commander-in-chief of the Navy, the missile cruiser Slava was renamed the missile cruiser Moskva.

On May 13, 1998, the Andreevsky Guard flag was hoisted on the ship (in order to preserve navy of the guard traditions, the flag and the guard title were handed over to the cruiser from the Red Caucasus Guards patrol ship withdrawn from the Black Sea Fleet). "
Ministry of Defense of the Russian Federation