Kiev does not seek a peaceful settlement of the situation in the east of Ukraine, and there is every reason to believe that a military operation is being prepared there, reports
RIA News
Statement by the Permanent Representative of the Russian Federation to the UN Vitaly Churkin.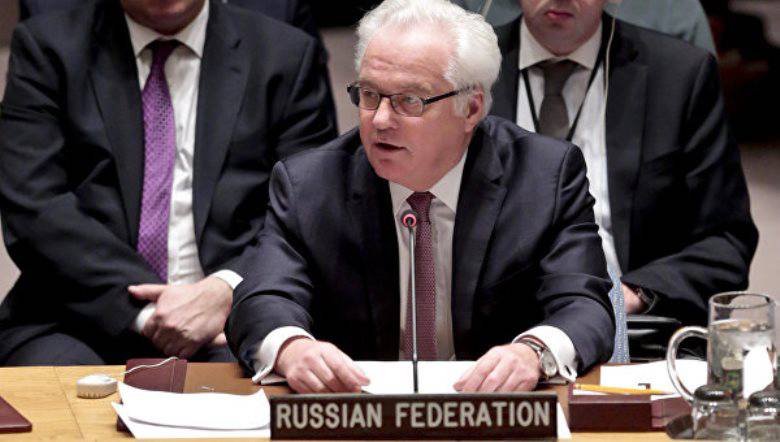 In his letter to the organization's Security Council, Churkin noted that steps to stabilize the military situation in the east of Ukraine should go hand in hand with searching for a solution to political issues, implementing measures to de-escalate, including demilitarization of the areas along the line of contact. "
"However, recent events show that Kiev does not seek this. The exact implementation of the "set of measures" is obviously not part of the interests of the Ukrainian leadership today, "he stressed.
"There are all the signs that the Ukrainian military is preparing a military operation,"
sure diplomat.
Churkin called on international partners to influence the Ukrainian leadership, "in order to prevent such a disastrous development of events."
Earlier, he noted that in Kiev, perhaps, someone "is experiencing masochistic pleasure because Russia has created some difficulties," but we need to understand that the crisis, first of all, is harmful for Ukraine itself.