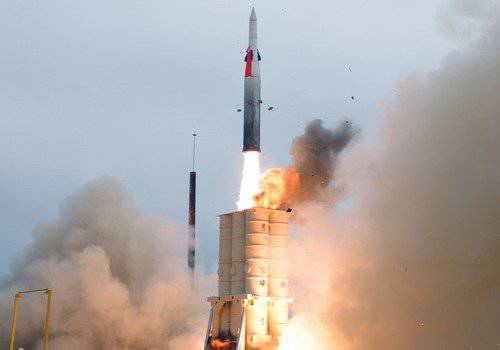 Currently, final preparations are underway for the testing of Hetz-3, a new anti-missile system. According to the Israeli state radio, the system for detecting and destroying enemy missiles, compared with its predecessors, responds much faster to attacks and has great maneuvering capabilities.
Testing of the system "Hetz-3" will be conducted on Israeli territory. Observers will be monitored by representatives of the United States Department of Defense and high-ranking Boeing employees involved in this project.
On the Israeli side, the project is headed by J. Ramati, who previously held the position of the deputy head of the marketing department of the aviation concern Taasiya Avirit (Israel) and participated in the work on the Hetz in the early stages of the project.