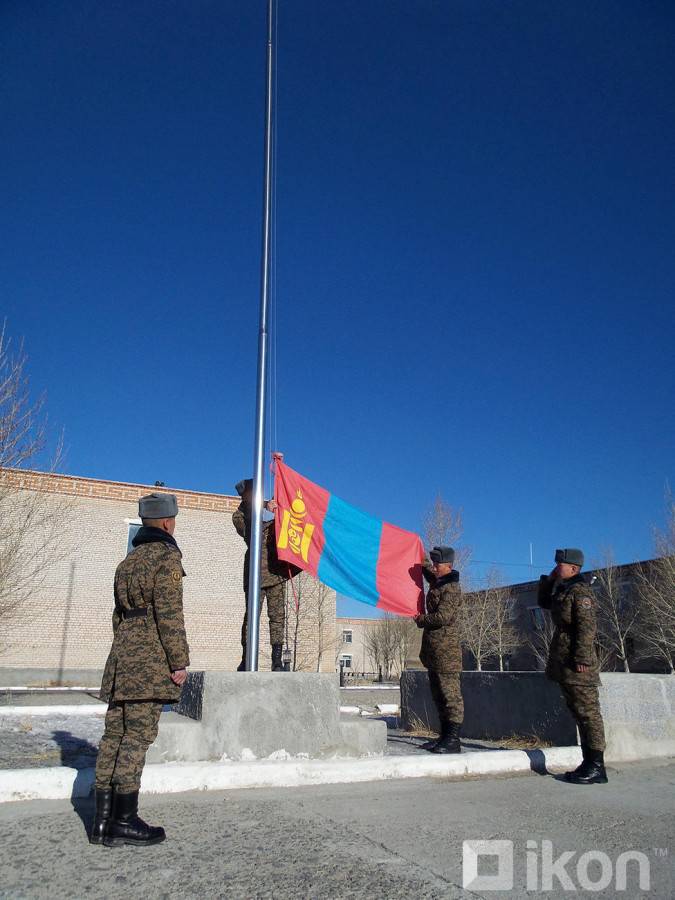 At the request of readers. Great post about 016 th motstrelkovoy brigade them. Marshal H. Choibalsan. The brigade is one of the oldest and the only non-cropped units in the Mongolian army. Formed in March 1923 as the 1 armored squadron of the Mongolian People's Revolutionary Army. In the battles at Khalkhin-Gol and in the liberation war of the year 1945 took part as the 7-i mechanized armored brigade.
In 1978, with the exacerbation of Sino-Vietnamese relations and the increasing military pressure of the USSR on China, due to its aggression on Vietnam, the brigade was strengthened by armored vehicles and reformed into a motorized rifle division. On the basis of which the 16 motorized rifle brigade was formed.
From the ranks of the compound of the highest award of Mongolia - the title "Hero of Mongolia" awarded 10 military.
Almost all the weapons and military equipment coming through military-technical assistance is sent to this brigade.
So, in 2011-2015, the compound received a batch of weapons and military equipment from Russia from the presence of the Russian armed forces under agreements concluded with the Russian Ministry of Defense in 2009-2010. A total of over 100 transferred
tanks
T-72A, 40 BTR-70M and 20 BTR-80, as well as vehicles.
In the 2012-2015, the brigade adopted the Mercedes-Benz Unimog S off-road trucks, which were transferred to Mongolia from the presence of the Bundeswehr, over 40. In 2015, the compound received a number of Jeep Wrangler Unlimited Rubicon Hard Rock Edition 4х4 SUVs, which were donated to Mongolia by the United States of America as gratuitous military technical assistance.
Currently, the brigade is deployed in the Somgeon Sergelan of the Central Aimag of Mongolia. The commander is General L. Ontsgoybayar.
Under the cut interesting material of the popular Mongolian Internet resource IKON.mn about one day 016 brigade of the Armed Forces of Mongolia