Syrian leader Bashar Asad in an interview with Cuban agency Prensa Latina said that the city of Aleppo, for which fierce fighting is now going on, is the "last trump card" for Erdogan and his allies.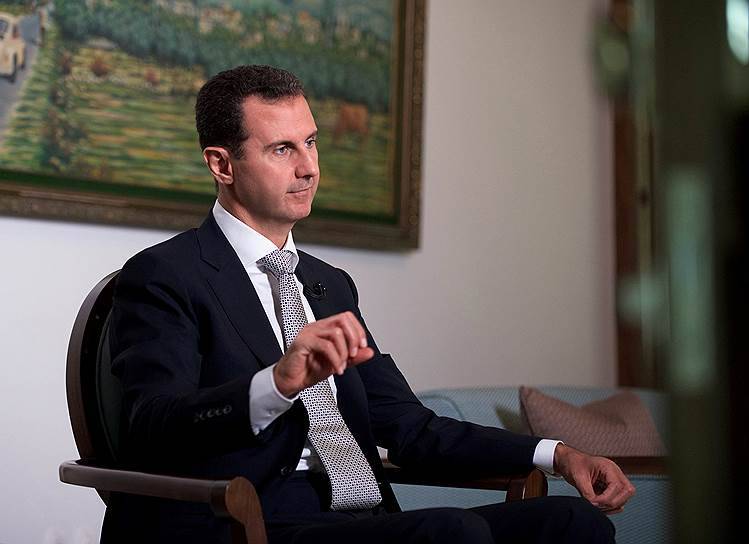 "The Turks and their allies, the Saudis and Qatari, spent most of their resources on the fields of the war in Syria, so Aleppo remains the final asset for them, especially for Erdogan. That's why he is trying so hard to send as many terrorists as possible to the Saudis: their number is estimated at 5 thousand. "
quotes Assad newspaper
Kommersant
.
"Over the past two months, Turkey has been throwing militants in the direction of Aleppo so that they can recapture the city, but this does not help. In fact, our army is committing an offensive in the province of Aleppo and the suburbs of its capital to surround the terrorists. After this, either negotiations on the radicals' return to normal life within the framework of reconciliation, or the withdrawal of terrorists from the city, or their defeat, are possible. There are no other options, "he said.
According to the president, the UN practically does not take part in resolving the Syrian crisis - instead, there is a Russian-American dialogue.
"We know that Russians sincerely and diligently work to defeat the terrorists, while the Americans play their game, trying to use the terrorists, and not defeat them," he said, adding that for Syria there is no difference, who will win the presidential election in America.
"The lesson we have learned is that no one should rely on any American president. They are all set to war, the only difference is the way. Some send their armies like George W. Bush, while others send mercenaries and henchmen like Barack Obama, "said Assad.
He also said that he "maintains" good relations with the opposition within Syria.
"Of course, they have their own political agenda and their own views, but we can maintain dialogue both directly and through ballot boxes. However, they cannot be compared with oppositionists based outside Syria, because the word "oppositionist" implies a peace process, rather than supporting terrorists and living abroad without a clue about the "initiatives from below" coming from the Syrian people. Otherwise, such a person is called a traitor, "the Syrian President concluded.