The new deputy commander of the Russian troops in Syria was the first deputy commander of the Southern Military District, Lieutenant General Alexander Zhuravlev, reports
Kommersant
.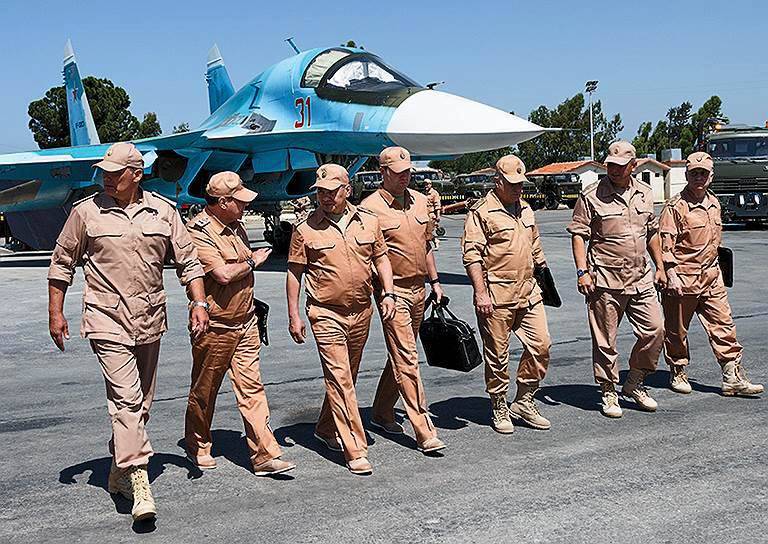 "For the first time, the question of appointing a new commander of a group of Russian troops in Syria arose at the end of June, when it became known that Colonel General Alexander Dvornikov, in recognition of his achievements in the Syrian operation, was offered a new position - commander of the Southern Military District," the newspaper reminds.
According to the source of the newspaper, "the candidacy of General Zhuravlev has already been approved by the top management and in Syria he is in the status of a full-fledged commander".
"Alexander Zhuravlev, after graduating from the Military Academy of Armored Forces in 1996, over ten years of service in the Far Eastern Military District, he made his way from the chief of staff of a tank regiment to the commander of a motorized rifle division. In 2008, he was appointed chief of staff of the commander of the 58 th combined arms army (Vladikavkaz), two years later he himself commanded the 2 th Guards Red Banner Combined Arms Army (Samara). In 2015, he spent several months at the post of deputy commander of the Central Military District, after which he headed the headquarters of the Southern Military District, and from there he was seconded to Syria ",
- the newspaper writes.
The interlocutor also said that Zhuravlev, by a closed presidential decree, was awarded the title of Hero of Russia.
A source of Kommersant asserts that "in the new post, General Zhuravlev will have to tackle tasks of particular importance related to rendering assistance to (Syrian) government forces".
The newspaper notes that "in recent weeks, the situation in Syria has been greatly destabilized, and in some areas has become completely critical, for example, near the eastern borders of Palmyra, where the Islamic State militants are actively offensive, managing not only to regroup, but also constantly replenish their arsenals ".