Good relations with Ethiopia are very useful for Russia both on their own and for expanding their positions on the Black Continent.
In 70 – 80, the USSR confidently dominated Africa, although it was extremely costly in the direct, economic sense. Moscow, guided by ideological motives, at its own expense built the economies of post-colonial African countries of "socialist orientation", while making little use of the enormous reserves of the natural resources of these states.
TVD for pragmatists
Nowadays China is dominated by Africa, which also actively uses socialist slogans, but its real motives are purely pragmatic. Beijing, frankly buying local elites, is pumping natural resources from Africa in the best traditions of the Western colonialists, while also merging the surplus of its labor force onto the Black Continent, which only increases the already high unemployment among Africans themselves. China practically drove the former Western colonizers out of Africa. Some exception is only France, which is still trying to restore order in the former colonies. However, for all military operations in Africa, Paris now uses almost exclusively the armies of African countries as ground forces, since the French, like all other Europeans, simply cannot fight on land.
The Chinese dominance in Africa is straining Washington, which even created the African Command to counter this threat. Afrikom formally began operating from October 1 2008. Prior to this, the northeastern corner of Africa (Egypt, Sudan, Ethiopia, Eritrea, Djibouti, Somalia) belonged to the Centcom (Central Command) of the US Armed Forces, and everything else belonged to the European Command, which thus, by its area of ​​responsibility, reached out to Antarctica. After reforming the entire system of American territorial commands, Africa appeared, in whose area of ​​responsibility was all of Africa, except for Egypt.
At the same time, however, the headquarters of Afrikom is still in German Stuttgart, almost all of the command personnel - 2000 people - are stationed in the same place, and 1500 - in Florida. In Vicenza, Italy is the headquarters of the ground forces of Afrikom, its task is the organization of interaction with African armies. Formally, it is subject to the 2-I brigade of the US 1-th Infantry Division, which, however, is stationed in the state of Kansas. Africa formally enters the zone of responsibility of the 3 Air Force of the US Air Force, but all units of the 3 VA are stationed in Europe, with its headquarters in the German Ramstein. In Africa itself, the only military object of Afrikom is a base in Djibouti, where there are one or two thousand troops of all types of the US Armed Forces, including the 449-I Air Force Expeditionary Group with C-130 transport. Sending several hundred marines to West Africa to fight Ebola in the fall of 2014 was a temporary measure, now all the marines have already left.
In fact, Africa almost completely sits in Europe, and not in Africa precisely because of the Chinese. Even 10 years ago, African countries would have fought for the right to host its headquarters and contingents. Nobody is ready to accept it now, although the Americans have been imposed with a similar offer to almost everyone.
Russia at the beginning of the 90-x itself handed over all its positions in Africa, if only because at the time objectively could not save them. However, "old love does not rust," with some African countries, Moscow's ties were so strong that they could be restored without at the same time entering into direct confrontation either with Beijing, or with Paris, or with Washington. Moreover, Russia today has particularly close relations with the most militarily strong states in the three main parts of the continent - in North (Arab) Africa, in tropical Africa and in the "intermediate" zone of the Horn of Africa.
In the latter case, we are talking about Ethiopia, for which we (first together with Cuba, then alone) fought as if for ourselves, almost 20 years, but could not prevent its disintegration. Yet it cannot be said that the efforts were in vain.
Exclusive Ally
The Ethiopian armed forces in general are a traditional army in tropical Africa with extremely low levels of combat training of personnel and outdated equipment. Nevertheless, in comparison with other countries of the continent, the Ethiopian army is one of the strongest. She suffered two very hard wars with Eritrea (first as her own rebellious province, then as an independent state) and two wars with Somalia (first as a full-fledged state, then as a broken country that turned into a source of Islamic terrorism). With the exception of the first war with Eritrea, Ethiopia won the rest of the war (although the victory in the second war with Somalia was almost useless). The country was one of the most important allies of the USSR and was able to maintain exclusive ties with Russia, from which it receives a significant amount of military equipment, including a fairly modern one (especially by African standards). Some amount
weapons
Acquired in China and Ukraine. But the size of the fleet of vehicles is known purely estimated due to significant losses in wars, physical wear and poor operation.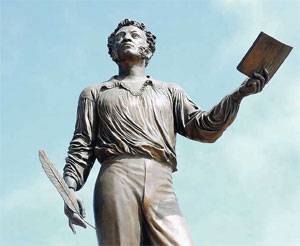 After the separation of Eritrea in 1993, Ethiopia lost access to the sea and, accordingly, lost the Navy, so now there are only two views in its Armed Forces.
Ground forces are divided into five operational commands (OK). The North OK (headquarters in Mekele) includes the 4 th mechanized (Mekele), 25 and 32 th infantry (Adua) divisions. The Central OK (Unda-Syllase) includes the 35 th mechanized, 31 and 33 th infantry divisions (all in the Und Syllace). Western OK (Bahr-Dar) includes 27-th mechanized (Bahr-Dar), 22-th (Dungla), 24-th (Backer), 26-th (Gondar), 43-th (Gambela) infantry divisions. Eastern OK (Harar) includes 13-th (Hole-Daua), 14-th (Asbe-Tafari), 15-th (Awasa), 17-th (Jijiga), 44-th (Negele) infantry divisions. Northeastern OK (Dessa) includes 19-th mechanized (Mando), 11-th (Dacheto), 12-th (Dessa), 20-th (Bati) infantry divisions. In addition, the ground forces include the Agazi special forces division (Addis Ababa) and six brigades: the airborne, artillery, transport and three guards (the Ministry of Defense, government and military facilities).
Bronze Pushkin in Addis Ababa became
the first monument to the Russian poet in Africa.
Tank
the fleet includes up to 200 T-55, from 36 to 50 T-62, 211 T-72. Perhaps, up to 150 T-34/85, T-54, T-55 and American M-47 remain in storage. There are about 50 BRDM, 20 BMP-1, 350 BTR (up to 70 BTR-152, up to 150 BTR-60, 10 Chinese "Toure 63" and "Toure 89", 20 "Toure 05", up to 80 American M113).
Artillery: up to 87 10, 2 SUN, 1 SAU (11) M-55, to 85 D-10, 2 Chinese WA-5), to 12 mortars, and also from 2 to 19 MLRS BM-700 and to 20 Chinese "Tour 44". There are more than 450 ATGMs (30 American Tou, 100 Soviet Fagot, 30 Sturm, 120 Cornet, 46 Ukrainian Kombat), up to 20 PTO T-20.
Ground defense includes up to 36 short-range "Strela-1" air defense missile system, 10 divisions (25 – 40 PU) S-125 SAM and 7 battalions (18 – 42 PU) S-75, 1-64-6-500-300-2, X-NXX, X-NXX, X-NXX, X-NXX, 200, 60, 50, 10, 57-2, X-500, X-350, X-23, X-NXX, X-NXX, X-NXX, X-NXX, X-NXX, X-NXX X-NXX, X-XN-XX-120; (61 PU) to 60 MPADS (up XNUMX «Bolt-XNUMXM" XNUMX «needle") to XNUMX SoL (up XNUMX «shilka" to XNUMX SoL-XNUMX-XNUMX) about XNUMX flak (up XNUMX memory -XNUMX, XNUMX XNUMX-K and C-XNUMX).
From the entire ground forces, the T-72, the 05 Tour, the 2C19, the WA-021, the Kornet and Kombat anti-tank systems, and the Igla air defense missile system can be considered fairly modern. The rest of the equipment is very outdated, its combat capability is doubtful, respectively, the actual number in the system can be much less than the above.
The Air Force has up to 15 MiG-21 fighters, 17 Su-27s, and up to 12 MiG-23s. Four Su-25 attack aircraft are in storage. Of these aircraft, the Su-27 can be considered modern, the rest are outdated and basically have developed a resource. All MiGs, apparently, have already been withdrawn from the Air Force, so at the moment the battle
aviation
Ethiopia consists only of the Su-27.
Obsolete and transport aircraft. It includes 1 US C-130 (another 1 – 2 C-130B in storage) and 2 – 3 L-100-30, 1 Boeing 757, 1 Cessna-340, 3-CHNUMXNNXXNNX8, 12-1, 32-3 7 An-6, 1 – 26 Canadian DHC-40, and possibly 1 An-154 and Yak-9. 119 Tu-XNUMX and up to XNUMX American C-XNUMXK are in storage.
Training aircraft - from 9 to 26 of Czech L-39, 7 Italian SF-260 (even before 20, possibly in storage).
The Air Force made up to 26 combat helicopters (up to 15 Mi-24, from 5 to 11 Mi-35) and to 45 multipurpose and transport helicopters (2 European AW139, to 6 French SA316 and similar Romanian IAR316, from 4 to 26 Soviet Mi -8, from 5 to 10 Mi-17).
Future without Eritrea
Ethiopia is located in a highly unstable region and is threatened along the entire perimeter of its borders. At the same time, the Armed Forces of the country have a high level of combat capability by local standards and are generally able to fend off threats and even ensure the country's status of a regional hegemon.
Russia continues to play a major role in this. In particular, not only with the help of our weapons, but also under the actual guidance of Russian military advisers, the Ethiopian army inflicted a heavy defeat on Eritrea in the 1998 – 2000 war. If, at the beginning of 90's, Addis Ababa had not agreed to grant independence to Asmara, then in only five years she could have completely returned her control. But to play back now is no longer possible.