Press Service of the Central Military District
reports that today were on alert the unit of the Russian military base in the Republic of Tajikistan. It is reported that the rise in anxiety took place as part of a complex of training sessions in combat.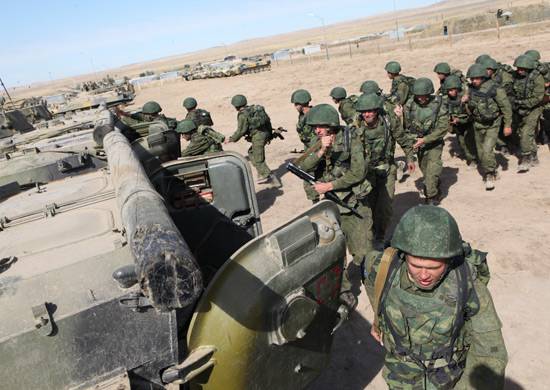 From the message of the district press service:
During classes, actions of duty shifts, the collection of officers and personnel at the alarm signal, the removal of weapons and military equipment from storage, loading of portable ammunition, promotion to designated areas for further combat use, organization of interaction with law enforcement agencies of the Republic of Tajikistan are worked out.
Against this background, in Tajikistan, representatives of law enforcement agencies are conducting a series of operations to curb the activities of so-called madrasahs - religious schools, in which representatives of radical Islam (Salafis) act as preachers. Informational portal
Asia Plus
reports that in the northern part of the country several such centers were closed at once, from which militants usually joined, joining the ranks of the Islamists both in Central Asia and in the Middle East.
Today in Tajikistan, the work of the newspaper Komsomolskaya Pravda has been suspended. The authorities found the material "Tajikistan: from Soviet stagnation into a bright future," by journalist Sergey Ponomarev to be offensive. The official authorities said that the editorial board of Komsomolskaya Pravda promised to respond to the appearance of an article with a tendentious presentation of norms in Tajikistan, but this did not happen. The activity of the newspaper in the republic is temporarily suspended.