On the territory of the state enterprise "Kharkiv Design Bureau of Mechanical Engineering", the transfer to the military department of Ukraine of 10-t armored vehicles "Dozor-B" took place, reports
press office
Ukroboronprom.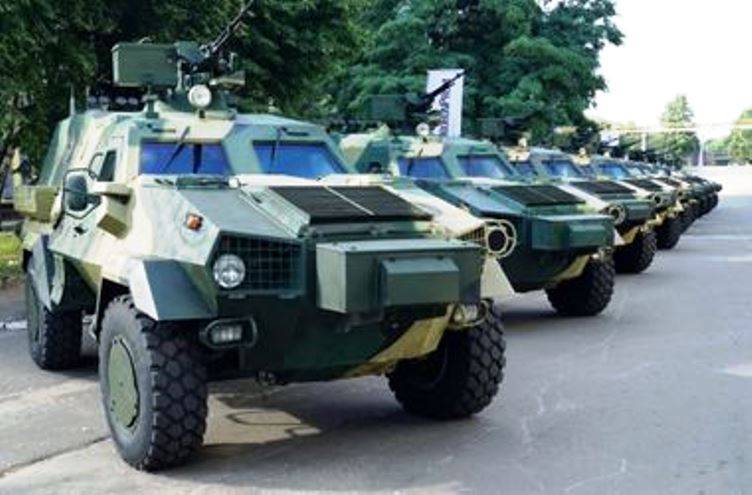 It is alleged that the Ukrainian defenders corrected all the defects previously observed in the vehicles.
"We took into account all the requirements of the customer - the machines passed the acceptance tests well and were accepted by the MOS representative offices",
said the general director of Ukroboronprom Roman Romanov.
In turn, representatives of the Ministry of Defense stated that "combat vehicles passed military acceptance and are ready for further operation without any restrictions."
It is reported that the armored vehicles will go into service with the 95 airborne brigade.
According to Romanov, Ukrainian enterprises are currently capable of producing about 100 of such machines per year.
Among the other advantages of the armored car, the press service singled out its armament - "the machine gun unit BPU-12,7 with a night vision device, as well as the machine gun NSVT-12,7 with a monocular optical periscope sight."
Earlier, in April, it was reported that during the "Dozor-B" tests on the machine body "cracks of a length of about 40 – 50 cm were found". They were formed on the bottom of two armored cars in the engine location area after their mileage was about 400 km.