In the Polish Ministry of the Interior commented on the terrorist attack in Nice, which killed more than 80 people and injured several hundred. In one of the programs of the Polish Radio, Polish Interior Minister Mariusz Blaščák called the cause of the terrorist attacks in France "a multi-stump policy" (the minister's quotation) practiced by official Paris.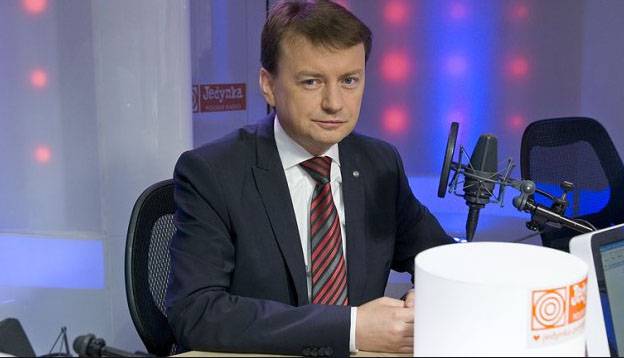 According to Blashchak, the French authorities are taking actions that do not meet the degree of threat. The head of the Polish Ministry of Internal Affairs noted that a very large Muslim community lives in France, part of which is aggressively inclined towards the new homeland.
Mariusz Blaszczak added that political correctness, professed by the French authorities, is the main reason for the rampant terrorism in the country.
In fact, this is the first reproach of this kind in the "united European family", which has long ceased to be united. And this reproach comes from France against Poland, against which the same Paris recently considered the possibility of imposing sanctions for violating EU norms in connection with the new media law.
Recall that after numerous meetings and meetings on the antiterrorist theme, French President Hollande decided to call reservists. At the same time, Hollande made a speech, which in France itself was called an attempt to escape from the real responsibility of the government to the people. From the speech of the President of France:
I am speaking to you, the representatives of the youth of France. You yourself told me that you want to serve the Motherland again. The Republic needs you today, because the threat has not passed. If you do not want France to live in fear, you need to respond to the call
.
The statement is more like an ultimatum, and not against terrorists, but against representatives of the military and police reserve ...