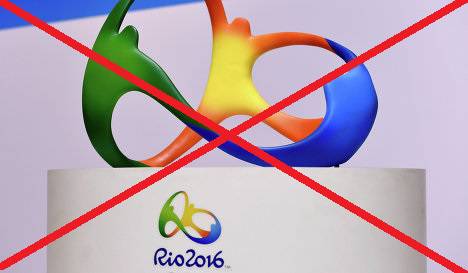 As reported today in the RIA "
News
", A major factor for the IOC in the removal of Russia from the Olympic Games could be the opinion of major sponsors, writes the American newspaper
USA Today
.
In an editorial article, Deputy Director of the Institute of Sports Business at the University of Southern California, Michael Spange calls on Olympiad sponsors - 2016 to quickly decide on not allowing Russia to the Olympic Games:
"If sponsors opposed Russia's participation or made official statements about the doping scandal in Russia, this could force the IOC to make a decision sooner."
Russia could make an asymmetrical decision. If Russia is not allowed to go to the Olympics, then the business sponsors of this Olympiad in Russia ends, and an information campaign begins in the country to boycott any products of these sponsors.
Among the sponsors of the Olympic Games 2016 company:
Visa, Coca-Cola, McDonald's, Samsung and Procter & Gamble.
Full list of sponsors for the 2016 Olympics in Rio
.
The boycott of the products of these companies, as well as the ban on doing business in Russia, will cool down their heads off. Well, if not, then let the Western business is preparing for losses by orders of magnitude higher than the advertising campaigns of these brands at the Olympics.
Are you ready to abandon the products of the companies-sponsors of the Olympiad - 2016 and protect the honor of Russia?