The British Defense Department reports an incident with a nuclear submarine of the United Kingdom Navy. We are talking about the submarine Ambush, which in the area of ​​Gibraltar was faced with a merchant ship. AT
communication
British Defense Ministry says that the submarine received external damage, while the reactor is operating normally.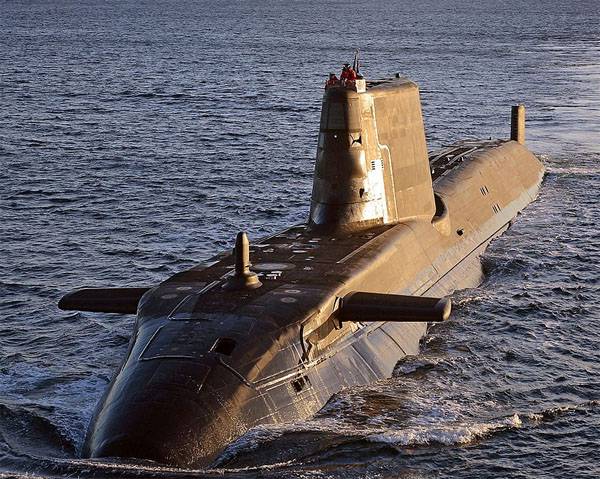 It is noted that the collision occurred during training maneuvers. It is reported that the merchant ship, which for some reason turned out to be carrying out maneuvers in the area, was also damaged. According to the representative of the British Ministry of Defense, they are in close contact with representatives of the merchant ship and find out the extent of damage received by a civilian ship.
There is no data on what flag the merchant ship was flying under and in what position (surface or underwater) the British nuclear submarine
fleet
ran into him. It is known that none of the people suffered a collision. An investigation into the circumstances of the incident is ongoing.
The S120 Ambush is a submarine of the British Astute-class submarine fleet. Launched 1 March 2013 of the year. The crew of the submarine - 98 people, of which 12 officers. Equipped with Rolls Royce PWR2. Missile armament - KR "Tomahawk", PKR "Sub-Harpoon". This is the second boat of the class. The first boat S119 Astute literally a couple of months after entering the British Navy ran aground near the island of Skye. The total damage was then estimated at 8 million pounds, and her captain was removed from office.