The tests of the AK-12 are still ongoing, and upon their completion, the military will decide on the operation
weapons
in troops, transmits
RIA News
message from Rostec CEO Sergey Chemezov.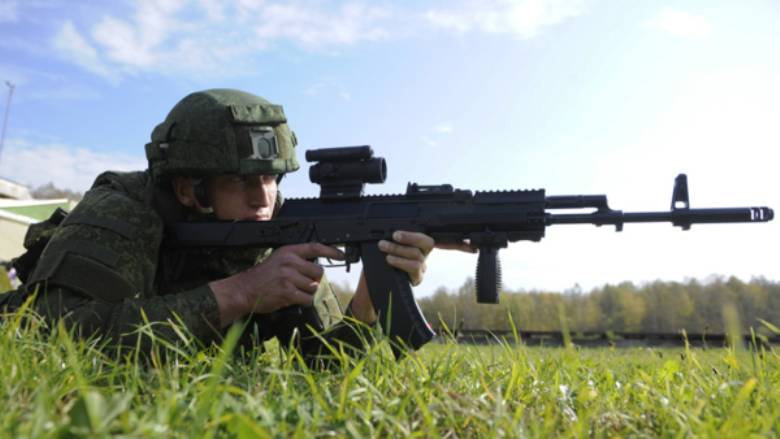 Recall that the Ministry of Defense will have to make a choice between the Kalashnikov assault rifle and the AEK-971 production plant them. Degtyarev.
"There the tests are still going on, they must be completed now. The tests will end and then the Ministry of Defense will decide whether to include the AK-12 into the "Warrior" combat gear, "
Chemezov told reporters.
Earlier, Deputy Defense Minister Borisov said that the "automatic machine for the" Warrior "will be determined during trial operation," which takes place in all military districts.
Help Agency:
The "Warrior" complex (second generation combat equipment) combines modern small arms, effective protection kits, reconnaissance and communications equipment - about ten different subsystems. In the state defense order, a total of 2015 thousand sets were procured in 2016 and 100. "