Disturbing
news
once again come from Kazakhstan. If on the eve of the representatives of the authorities of the republic announced that the red level of the terrorist threat was removed, the criminal who attacked the police officers was detained and that he carried out the attacks without accomplices, then today the Kazakh police are again involved in a special operation.
According to the Kazakh media, a special operation is being conducted in the center of Almaty - in the area of ​​Gogol, Zenkov, Makatayev and Abdullins streets. The Department of the Interior distributes reports of operational investigative activities.
To the place of the operation, the forces of the National Guard of the Republic of Kazakhstan and military equipment were tightened. Residents of houses located in the area of ​​special events were evacuated.
The soldiers of the National Guard cordoned off the Green Bazaar, Rakhat factory. Office staff members were asked not to leave their seats. It is reported by the Kazakhstan information portal.
Nur.kz
.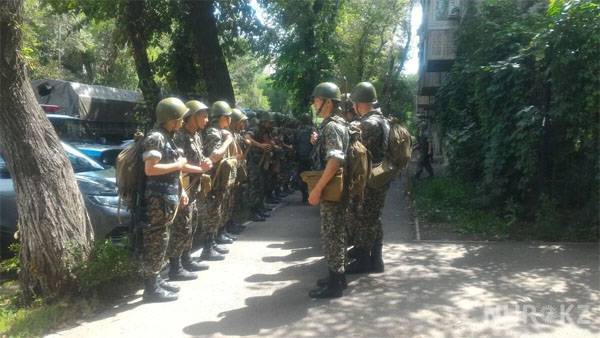 Approximately 2 hours after the start of the operation, the Kazakh authorities reported that it was completed. At the same time, it was announced that "the information of a criminal nature was not confirmed". At the same time, an appeal was issued to citizens, in which it was not recommended to those who publish messages of a "panic nature" and "remain calm". In fact, calm was obviously not easy for the residents of the center of Almaty, as they saw armored vehicles and armed soldiers on the streets.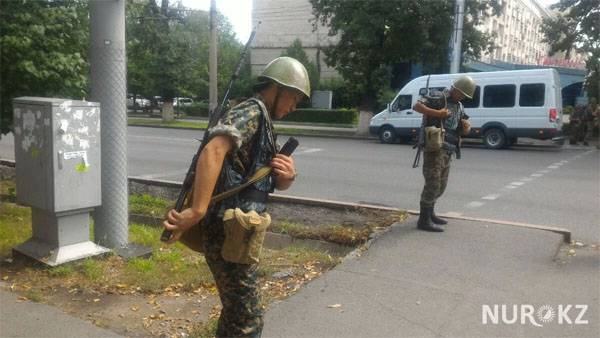 Today it became known that the authorities of Turkmenistan decided to temporarily close the border with Kazakhstan. For a period of 5 days, the entry into the Turkmen territory for foreign citizens is denied through the Kazakh section of the border.