Information Agency
Sputnik
citing Syrian sources, reports that the so-called American anti-terrorist coalition has caused indiscriminate airstrikes in the province of Aleppo. As a result of such actions killed more than a hundred civilians. The greatest number of civilian casualties after the bombing of the American coalition by airplanes is observed in the settlement of At-Tauhar.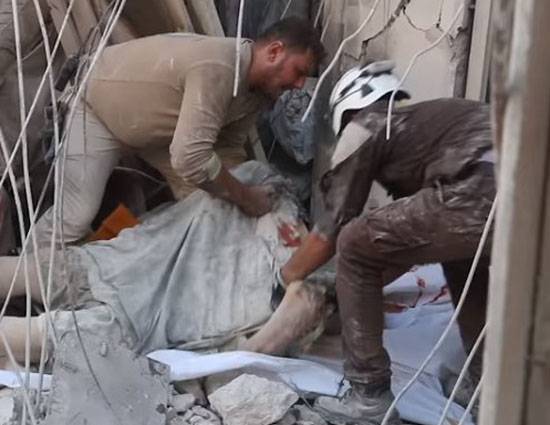 At the same time, Syrian militants publish statements that the attacks in the At-Tauhar region were allegedly carried out by Russian bombers. The Russian Ministry of Defense reports that the Russian
aviation
for operation in this territory was not used. The country's main defense department notes that the airborne forces of the Russian Federation are used to launch air strikes against ISIS fighters east of Palmyra (Homs province).
It is noteworthy that the death toll from the bombings of the American coalition in the province of Aleppo exceeds the death toll from the terrorist attack in Nice. At the same time, none of the major Western publications did not consider it necessary to publish information about the heinous crime of the "democratic coalition". None of the American generals took responsibility for the fact that the coalition is bombing the civilian population, which it (the coalition) declaratively "protects". The accounts of the grant advocates of human rights activists are not painted in the colors of the Syrian flag ... Double standards and the usual hypocrisy for Western "democracy", when people are divided by grade, is again in action.