Hero of Russia, Colonel Alexander Vasilyevich Margelov, the son of the legendary commander of the Airborne Forces, Vasily Filippovich Margelov, died on 71's year of life today. The death of Alexander Margelov is reported by the press service of the Russian Ministry of Defense.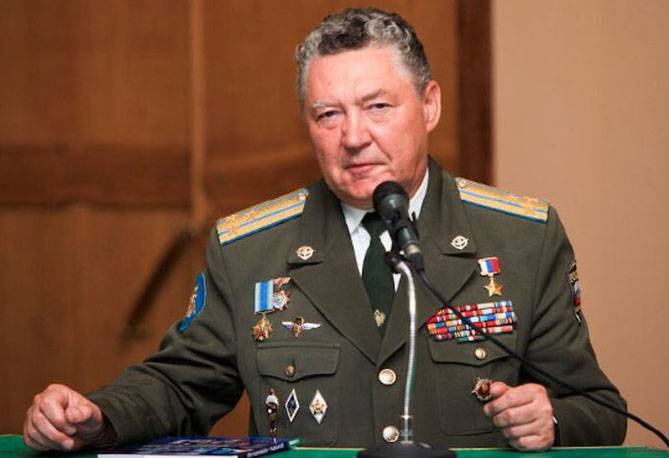 Alexander Margelov was born on 21 in October 1945, in Chisinau. In January, 1973, for the first time in
stories
the airborne troops in the world landed inside the BMD-1 with two crew members from the An-12 aircraft. The second person in the BMD-1 was Leonid Shcherbakov.
RIA News
reports that his father kept a close eye on the operation at the command post and held a loaded pistol in a holster in case of failure to settle accounts with his own life. The operation ended in success, which was the impetus for the development of the landing of the soldiers in conjunction with military equipment (inside it). This was a qualitatively new step forward in the development of the airborne combat capability.
The Russian Ministry of Defense reports that Alexander Vasilyevich Margelov passed away after a long illness.
Alexander Margelov is a real Russian officer who put the officer's honor and defense of the Fatherland above all. Recently, he was the head of a charitable foundation for assisting special forces and airborne forces. The foundation bears the name of his father - the legendary "Bati" or Uncle Vasya, as the winged infantry lovingly called and continues to call him.