British Edition
The Times
referring to unnamed sources in the Turkish military department reports that immediately 14 ships of the Turkish naval forces do not get in touch after an attempted coup in the country. The material claims that there is no information about where at the moment the commander of the Turkish Navy Veisel Kezele is located. The main question for official Ankara is whether the commander was
fleet
a participant in an attempted military coup or held hostage by the rebels.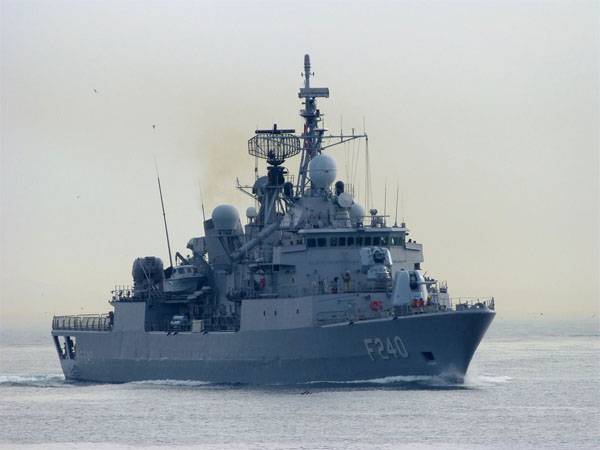 The British media publishes information that before the start of the well-known events in Turkey, 14 warships that now do not get in touch, were located in the waters of two seas - the Black and Aegean. At the same time, it is not reported that, for the time being, Ankara is hindering the detection of "disappeared" ships using radar or satellite systems.
Meanwhile, the Turkish media write that Admiral Kesel was one of the warships on July 16 in July not on his own will. The media claim that the admiral was "lured" on board by the rebels, saying that he needed to escape, as a major terrorist attack took place at the base of the Navy.
According to some reports, among the 14 ships "lost" by Ankara is the Turkish Navy frigate TCG Yavuz (onboard number 240), which is armed with the Harpoon anti-ship missiles.