The attempted coup in Turkey makes us think about the safety of nuclear
weapons
NATO, stored on the base "Incirlik", writes columnist for the magazine New Yorker. His article leads
RIA News
.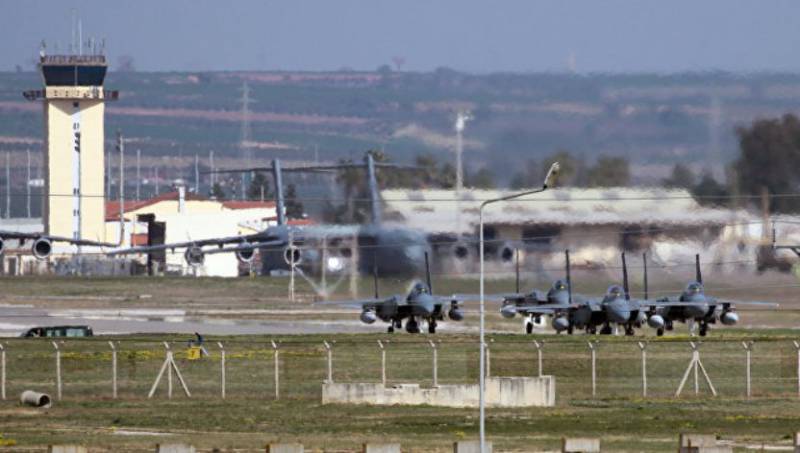 "On Saturday, the Incirlik military base was de-energized, and access to it was blocked by local authorities, all air operations were also stopped, since the Turkish government closed the airspace for military aircraft. On Sunday, the head of the military base, General Bekir Ercan Van, was detained on charges of complicity in an attempt to seize power in Turkey, "the article says.
The author cites the words of the Director of the Nuclear Information Project of the Federation of American Scientists, Hans Christensen, who asserts that "in the underground storages of the Turkish Air Force base there are about 50 hydrogen bombs B61, whose nuclear charge can be modified depending on the specific mission."
The publication recalls that "in the middle of 1960's, more than 7 of thousands of US nuclear weapons were deployed in Western Europe, Greece and Turkey, but personnel from other countries were involved in the maintenance, transportation and storage of weapons, which caused it can be stolen or used by NATO allies. " Therefore, later, code switches were installed inside the bombs, which are designed to block the detonation in case of entering the wrong code.
However, it is possible to deceive protection with technical skills. "With a few hours, tools and training, you can open a NATO repository, get nuclear weapons and bypass the defense mechanism. You can use nuclear weapons in a matter of seconds, "writes the browser.
At the same time, he notes that "although more nuclear weapons are stored at the Incirlik base than at any other NATO base, there is not a single American or Turkish aircraft for their delivery".
"The bombs just lie on the base under the ground and wait for them to be used or they fall into the wrong hands," concludes the publication.