Received its continuation
история
associated with the fact that on the eve of the British Prime Minister Theresa May announced threatening the security of the United Kingdom of Russia and the DPRK. Recall that, according to Ms. May, "Russia has a large number of nuclear warheads, and the DPRK is ready to use nuclear warheads, violating UN Security Council resolutions."
Today it became known that such statements by Theresa May were not idle. It turns out that in this way the British Prime Minister urged parliamentarians to support the idea of ​​modernizing the state's nuclear shield.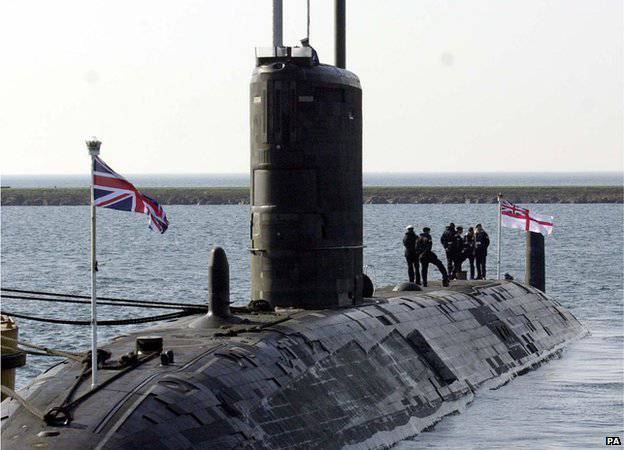 "BBC"
reports that representatives of the House of Commons by a majority vote were in favor of building 4's new submarines capable of carrying nuclear
weapon
. 472 deputies voted in favor of 177 against. The country's defense minister, Michael Fallon, enthusiastically embraced such a decision by the deputies, saying that it was "correct, since the threats are only increasing." By the way, Teresa May herself used the same phrase. The cost of the project to create submarines with new Trident ballistic missiles will be about 31 billion pounds.
It is noteworthy that the representatives of Scotland in the Kingdom Parliament were categorically against the project to modernize Britain's nuclear forces. The fact is that the base of the British submarine
fleet
located in Scotland, and at one time supporters of secession from the United Kingdom used precisely this argument - in favor of a nuclear-free Scottish status.