The press service of the Internal Affairs Directorate in the Sakhalin Region reports that four cars had derailed from one of the rail sections at one of the railway sections. In the cars, according to the latest information, ammunition was transported, including artillery shells. Informational portal
Sakh.com
cites data that the incident, as a result of which the cars did not just go off the rails, but partially overturned, occurred in the Smirnykhovsky District of the Sakhalin Region.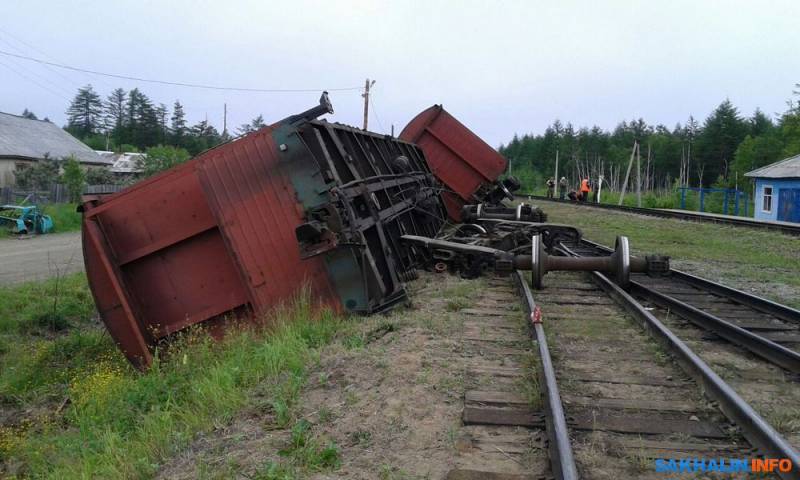 The derailment of railroad carriages took place on the 428-km km of the Pobedino-Onor section at the junction of the South Handas stopping point. According to some reports, the composition spontaneously started and fell within the railway deadlock.
The assembled cars are covered, the ammunition was not dispersed, but the danger of detonation remains. Recovery trains from Yuzhno-Sakhalinsk and Poronaisk, as well as a fire brigade, went to the scene of the incident. A railway commission arrived in the South Handas, as well as a commission from the district military personnel.
One of the versions of what happened - under the composition did not have time to install the "shoes". Another version - the military without the help of railway specialists tried to move the composition.
Car unloading continues in the presence of explosives experts. After unloading, the installation of cars on the railway track will begin. According to preliminary data, there are no victims of this incident. The train derailment within the deadlock did not affect the movement of trains along the main branch.