Information Agency
Bloomberg
referring to Turkish sources, reports that in Turkey pilots were taken into custody who took part in the operation to strike at the Russian Su-24, whose crew carried out an anti-terrorism mission in November last year. It should be noted that the Turkish authorities, on the first day after an attempt of a coup d'etat by Erdogan's opponents (the official version of Ankara), stated that the pilot who shot down Su-24 was among the participants of anti-government actions.
On the eve of the news agency
Anadolu
published information that the commander of the Turkish Air Force, Akin Ozturk, allegedly took all the blame for the attempted coup d'état. However, after a few hours, information of this kind was removed from the news agency pages. Instead, Turkish media reported the opposite. According to the latest data, General Ozturk does not admit his guilt, adding that he does not know either the one who planned the coup or the one who carried it out.
Today, the President of the country Erdogan addressed the people of Turkey, calling the attempt of a military coup in the country a "terrorist attack". Anadolu cites a statement by a well-established Turkish president:
We urged everyone who loves his people and homeland to go to the square, to protect their state and democracy. Following this, despite all the threats and dangers, we went to Istanbul and opposed to the actions of the putschists our decisive position.
Our people, members of our security forces, together with members of the Turkish Armed Forces, who refused to join the conspirators, demonstrated
historical
stamina in the face of a coup attempt. The courage shown that night by our people in their confrontation with terrorists dressed in military robes became a page of the inexhaustible chronicle of heroism.
In the face of the people's determination to protect their will and their country
weapon
,
Tanks
and the helicopters of the coup attempt participants were powerless.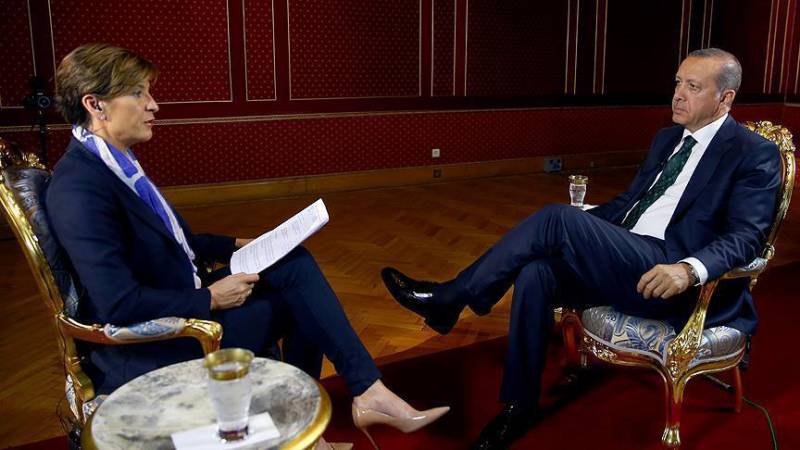 In an interview with CNN Turk, a journalist who broadcast Erdogan's statement via the Internet on Saturday night, the Turkish president said that if he had stayed for 15 minutes at the hotel, he would have been killed. At the same time, Erdogan once again accused the preacher Fethullah Gülen, who lives in the USA, of developing a coup plan.