Interfax
with reference to Armenian sources, reports that in Yerevan, people who call themselves representatives of the opposition broke through the police cordon and made a clearly provocative attempt to arrange a march in support of those who
weapons
in the hands of captured hostages in the police building. About a hundred people take part in the action of the Armenian opposition on Freedom Square.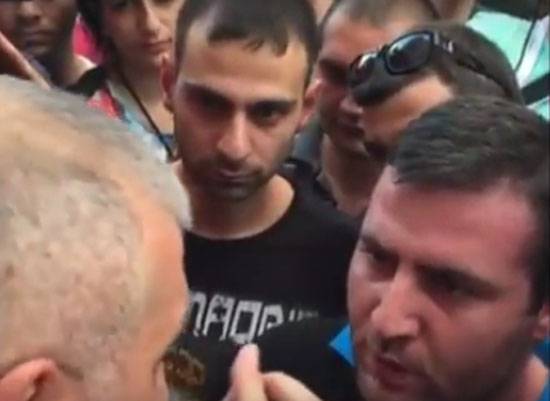 One of the participants of the action - Avetik Ishkhanyan, who calls himself a human rights activist, in an interview
"Radio Liberty (Azatutyun)"
stated that the opposition made demands on the leadership of the police. According to Ishkhanyan, those gathered demand non-use of force against those who took people hostage. An amazing statement, more like a blatant impudence: to demand from the police guarantees not to use force against those who continue to use force ...
In fact, the gathered representatives of the opposition in Yerevan are trying to defend the terrorists. Perhaps this is all you need to know about the Armenian non-systemic opposition.
Against this background, representatives of the National Security Service of Armenia report that armed men refuse to release all hostages. Informational portal
News.am
cites the statement of the representative of the National Security Council of Armenia:
The armed group refuses to release all hostages, including high-ranking police, to lay down their arms and surrender to the authorities.
The life and health of unlawfully held hostages remain under threat. Terrorists who have committed several crimes and have a large arsenal of weapons pose a direct threat not only to the hostages, but also to society.

The law enforcement agencies of Armenia are taking all possible and accessible measures to resolve the situation peacefully, but under the conditions that have arisen this may not be enough.

In this regard, we again call upon members of the armed group to refrain from criminal acts that may entail new victims and other grave consequences, and to stop armed resistance. There is still time and opportunity for this.
Militants do not go to lay down their arms.