It took place, if such a formulation could be applied, the rite of initiation of the newly made prime minister of Great Britain. We are talking about Teresa May, who led the cabinet after David Cameron resigned. Ms. May said she sees the outgoing threat from some countries of the world. At the same time, talking about the threatening countries, Teresa May was able to recall two - Russia and the DPRK. This British politician showed the West that it is "own". And then there are the beads corresponding to the ladies from the camp of Western politicians and talking heads ...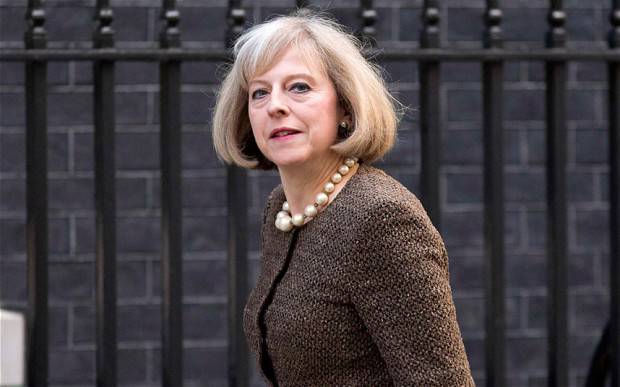 British Prime Minister quotes publication
Daily Mirror
:
The nuclear threat has not disappeared anywhere, or even increased at all. Russia has a large number of warheads, the DPRK has intentions to use nuclear warheads. This grossly violates the resolutions of the UN Security Council.
If the "gross violation" of the UN Security Council resolutions, according to May, is "intention", then how can we interpret the actions of Britain with numerous "friends" of the North Atlantic Alliance, when those in general without any sanctions from the Security Council broke into foreign states, bombed their territory and population shamelessly interfered in the political processes? Doesn't Mrs. May consider that in this connection the threat to the world coming from Britain is much more real than the "Russian" or "North Korean" one?