US Secretary of State John Kerry, commenting on Erdogan's demands for the extradition of the preacher Fethullah Gülen, said that Washington has not yet received an official request from Ankara. Recall that the President of Turkey made an emotional speech, in which he stated that the United States should extradite Gülen to Turkey, who called him "the leader of terrorists number one".
Erdogan said that the Ministry of Justice had sent a request for the extradition of Fethullah Gülen to the USA.
According to John Kerry, even if the request is received, Gülen will be issued to Ankara in one single instance. To do this, Ankara must provide evidence that it was Gülen who was involved in organizing the attempted coup d'état in Turkey. The US Secretary of State added that there must be legal grounds for issuing Gulen.
What evidence will Erdogan provide, and will there be, if any? - the question is still open.
It is known that Gulen himself announced his condemnation of the actions of the rebels in Turkey. The press service of the preacher leads
his words
:
I strongly condemn the attempted coup by the military in Turkey. The government should not be changed by force, but by fair and free elections. Now I pray for Turkey, the Turkish people and for everyone in Turkey. I ask the Lord to solve this problem in the fastest and most peaceful way.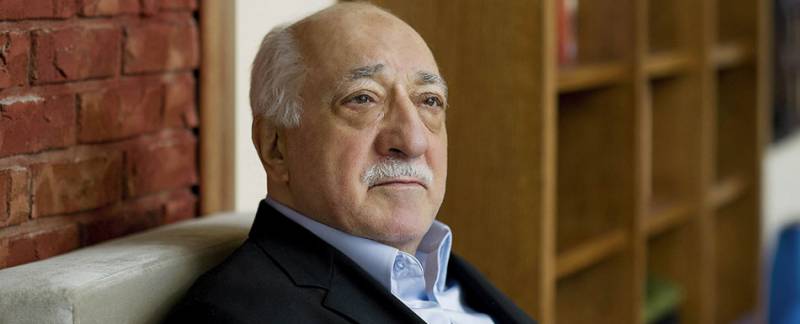 Over the past 50 years, every soldier tasted the horror of the coup, and with this attempt will be tainted honor. I unconditionally reject such slander.
Against this background, attention is drawn to the information that Turkey has declared its readiness to reconsider the policy of relations with Washington if the US authorities refuse to extradite Gulen. This statement was made by Turkish Prime Minister Binali Yıldırım.
TV channel
CNN Turk
reports that a few hours ago, an unknown person opened fire at the court building in Ankara at the moment when several generals were taken to court who took part in the attempted coup d'état. Later it turned out that the gunman was a Turkish military.