Not far from the Somali capital Mogadishu shot down a drone disguised as a bird of prey, reports
Rossiyskaya Gazeta
with reference to Twitter user The Verge.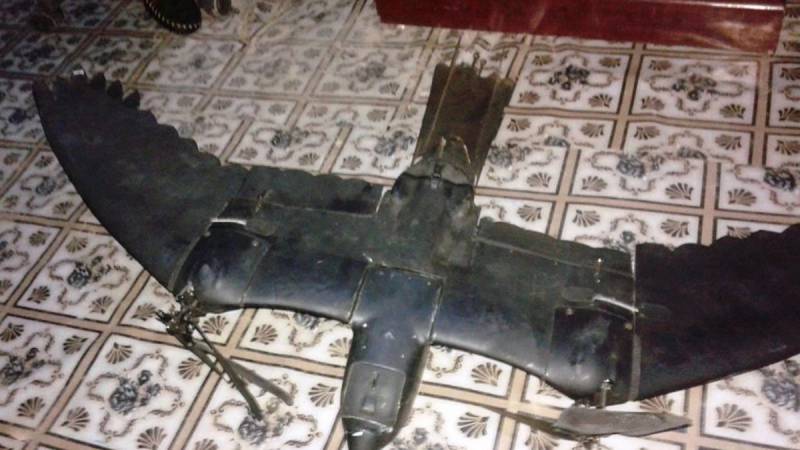 "The aircraft intended for reconnaissance of a terrain even made wing-wing movements," he writes.
According to local media reports, the drone "was launched by the national intelligence and security service." Information about who shot down this unique UAV, is missing.
Judging by the photo, the hand-made iron "bird" was set in motion by two propellers, the wingspan of its wings is about a meter.
The newspaper reminds that there is a civil war with 1988 in Somalia, which is being waged by numerous clan groups.
It is noted that the UAVs disguised as birds are also used by the US military. "Their unmanned reconnaissance Maveric also flies with wings, and its silhouette resembles a small flying predator. Maveric can be launched from hands or from a gun, it flies at a height of 100 meters, transmitting an image from a video camera to the ground. The developer company received a contract from the US Army to supply 36 drones for 4,5 million dollars, "the WG reports.