Pacific missile cruiser
fleet
"Varangian" today returned to Vladivostok from a 9-month campaign, during which he took part in Indra Navy naval maneuvers in the Bay of Bengal and covered with air defense means the Khmeimim air base in Syria, reports
TASS
message of the press service of the government of Primorye.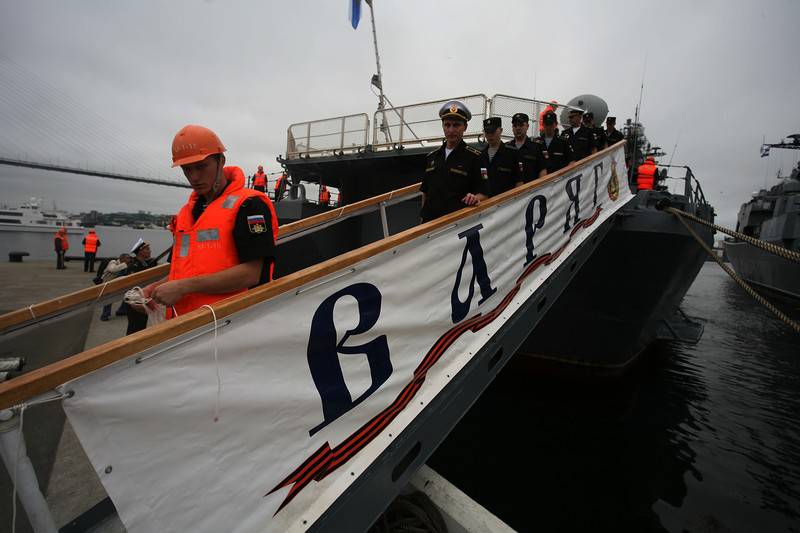 "On behalf of the Military Council of the Pacific Fleet, on behalf of the commander of the Eastern Military District, Colonel-General Sergei Surovikin, thank you for the successful performance of important tasks in the most remote areas of the oceans. The crew performed in a combat situation all the tasks assigned to it. Moreover, on his return he participated in large-scale exercises of the Pacific Fleet in the Sea of ​​Okhotsk, where he showed the highest degree of combat readiness and successfully completed complex combat exercises. We are sure you will never disgrace the guards flag that is developing on your flagpole ",
quoted by the press service of the commander of the Pacific Fleet Sergei Avakyants.
"The flagship of the Pacific Fleet on the berth was met by the command of the Primorsk flotilla of heterogeneous forces, veterans of the Pacific Fleet, representatives of the administration of Primorsky Krai, the city, as well as relatives of military personnel. According to the tradition of the fleet, the commander of the Varyag cruiser, the guard, was given the roast piglet to the captain of 2 rank Alexey Ulyanenko, "the release said.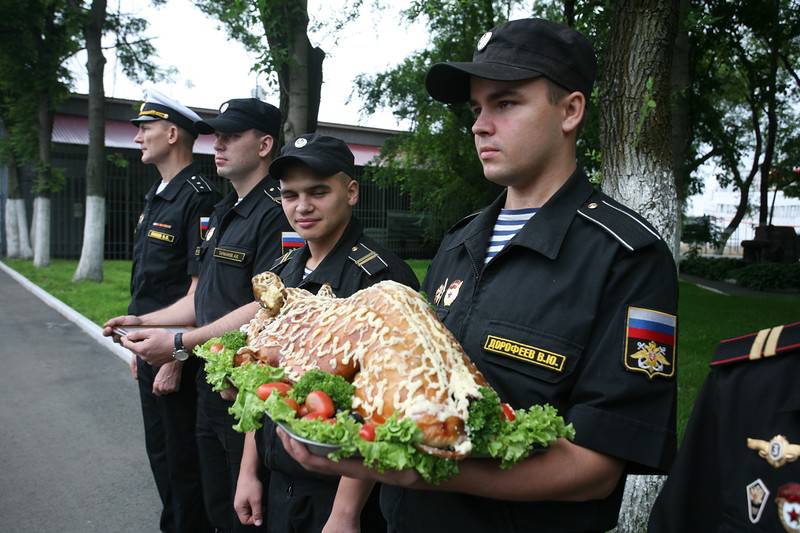 The award ceremony took place here: "Alexey Ulyanenko was awarded a diploma and thanks to the President of the Russian Federation, a number of officers, warrant officers and contract servicemen were awarded the medal to" Participant of the military operation in Syria ".
It is noted that during the march the crew of the cruiser successfully completed all the tasks assigned to him.