The tragedy ended one of the performances at the air show in Canada. Pilot Bruce Evans, piloting the T-28 Trojan plane, performed the aerobatics - the "loop of Nesterov". As a result, the pilot lost the ability to control the aircraft, and he collapsed to the ground a few dozen meters from the territory in which the spectators were located. The pilot died.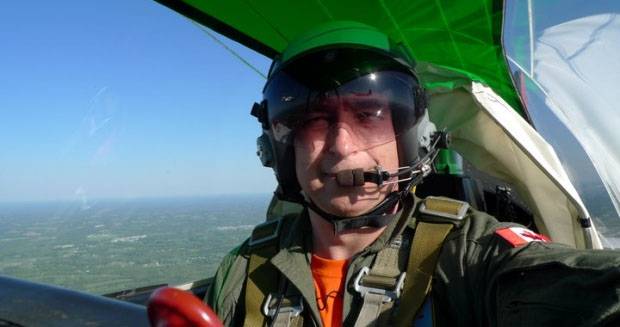 According to the latest data, there are no victims or damages on earth.
TV channel
CBCNews
reports that Bruce Evans was an experienced pilot. His flight time was more than 4 thousand hours.
An investigation team is working at the crash site that will determine the causes of the plane crash. According to one version, a pilot could have health problems while performing aerobatics. A check is being conducted on whether a medical examination of an 59-year-old pilot was conducted according to all the rules.
For reference: Cold Lake Air Show is held annually in the Canadian province of Alberta. Aerobatic teams and individual pilots are invited not only from Canada, but also from other countries of the world.
It is known that Evans was an amateur pilot. His profession is a geologist, but this did not prevent him from improving his piloting skills for light-engined airplanes for many years, starting from a young age. In 2007, he purchased the T-28 Trojan plane, on which he performed aerobatics in front of the audience.