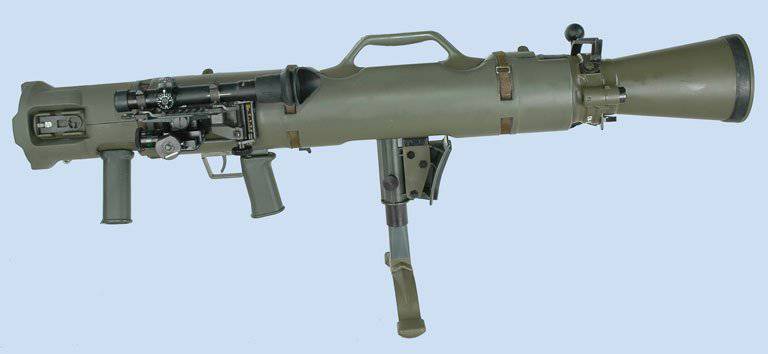 After two decades of resistance to the requests received from the troops to put the Swedish 84-mm portable recoilless gun into service, Karl Gustav, the US Army still ordered about a hundred starting devices Karl Gustav. The army revised its views after observing the use of US special forces
weapons
in Afghanistan and Iraq in the last decade. This weapon has been around for over 60 years and is used in dozens of countries. It is simple, but very effective.
Karl Gustav was commissioned by SOCOM special forces in 1990. Karl Gustav is a lightweight 8.5 kilogram recoilless tool long 1.1 meters. The rifled barrel is able to withstand about a hundred shots. The firing range is up to 500-700 meters (depending on the type of shells). 84 millimeter cartridge-loading shots weigh about 2 kilograms and are of several different types (armor-piercing, high-explosive, cumulative-fragmentation, lighting and smoke). An armor-piercing shot is very useful in combat operations in urban areas, as well as against bunkers.
The army had previously adopted the disposable granometer launcher Karl Gustav (AT4), but the special forces preferred the recoilless gun Karl Gustav. It turned out better because it gives you the opportunity to get more shots with less weight (AT4 weighs about 6.8 kg). It turned out to be easier to carry one Karl Gustav weighing in 8.5 a kilogram and a bunch of missiles 2.2 kilograms each, than the same number of disposable granotometov.