The multi-national doctrine "Sea Breeze - 2016" begins today in the Black Sea in the south of Ukraine, this time the theme of the maneuvers will be a multinational security operation in a crisis region, reports
RIA News
.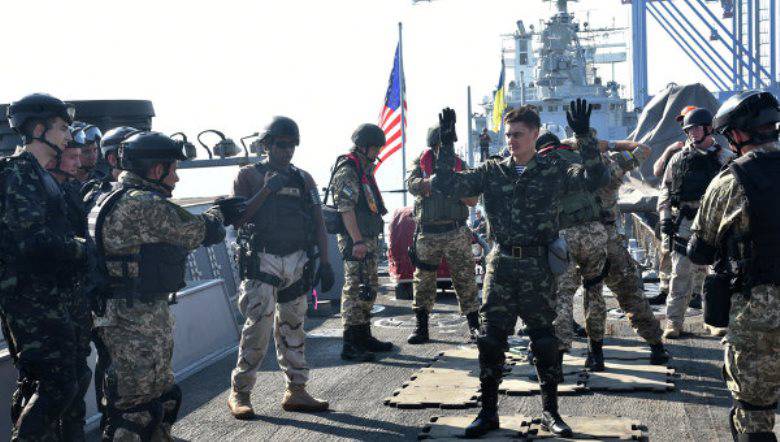 The "C. Breeze" teaching is one of the three international exercises that are planned for Ukraine this year. In the fall in the Lviv region held multinational exercises "Maple Arch-2016", in which the participation of up to 600 military from Canada, Lithuania and Poland. In addition, from 27 June to 8 July, another exercise has already taken place in the Lviv region - Rapid Trident-2016, thousands of military from 1,8 countries of the world, most of which are members of NATO, participated in 13, "the agency notes.
The Ukrainian command regards maneuvers as an opportunity to bring the actions of their units closer to NATO standards.
This Sea Breeze will stretch into 2 weeks - from July 18 to July 30. According to the Ministry of Defense of Ukraine, the exercise will take place "at the sites of the Odessa and Nikolaev regions, as well as in the north-western part of the Black Sea."
It is noted that "the participation of three thousand troops, including two thousand - from the United States, other NATO member states and the countries of the Black Sea region and one thousand - from Ukraine" is announced.
The training will involve 5 ships, boats and support vessels from Ukraine, the USA, Turkey and Romania, as well as
aviation
and wheeled military equipment.