The organizers of the coup sent to a hotel in the resort of Marmaris, where the President of Turkey rested, three helicopters with the military, who received an order to kill him or arrest, reports
Lenta.ru report
message channel al jazeera.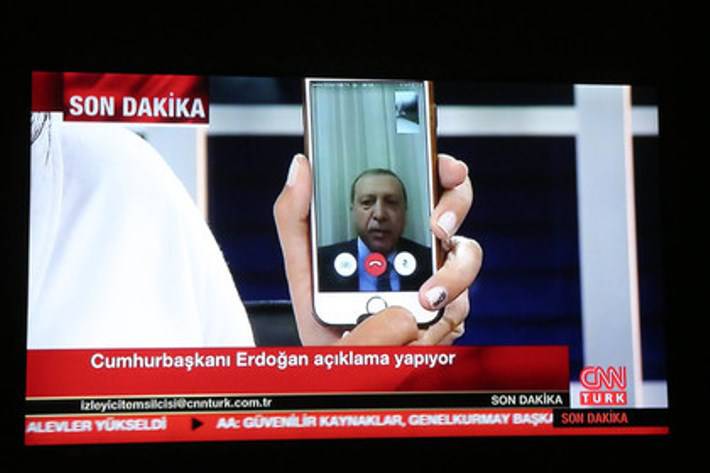 25 soldiers descended from the helicopters along the cables and at the hotel they entered into a shootout with security.
"Erdogan himself half an hour before the appearance of the rebels left the hotel, returning to Istanbul after a vacation. He escaped death, to which only a few minutes remained, "the source told Reuters.
The business jet of the Turkish leader Gulfstream IV flew from Dalaman Airport in the vicinity of Marmaris on Friday at 20: 40 local time. "Rebel fighters caught up with the plane already in the air. They blocked the work of radars on his (Erdogan) aircraft and on the other two F-16 that accompanied him (business jet), "said the source.
"The reasons for which the fighters did not shoot down Erdogan's aircraft are unknown," he said. However, the fact remains that the rebels allowed the president to safely get to Istanbul.
Later, Erdogan called the failed rebellion "God's gift", which allowed to purge the army.
"This rebellion is a gift from God, because we have a reason to arrange a purge in the army," the Daily Mail quoted the Turkish leader as saying.