There are reports from the territory of Ukraine that an emergency situation has occurred at the Khmelnitsky nuclear power plant. Attention is drawn to the fact that the press center of Energoatom (Ukraine) is disseminating information about the incident at the nuclear power plant 24 hours after the incident itself. If you believe the reports of Energoatom, then at the Khmelnitsky NPP there was a leakage through the steam generator, which led to the need to turn off the first power unit of the station.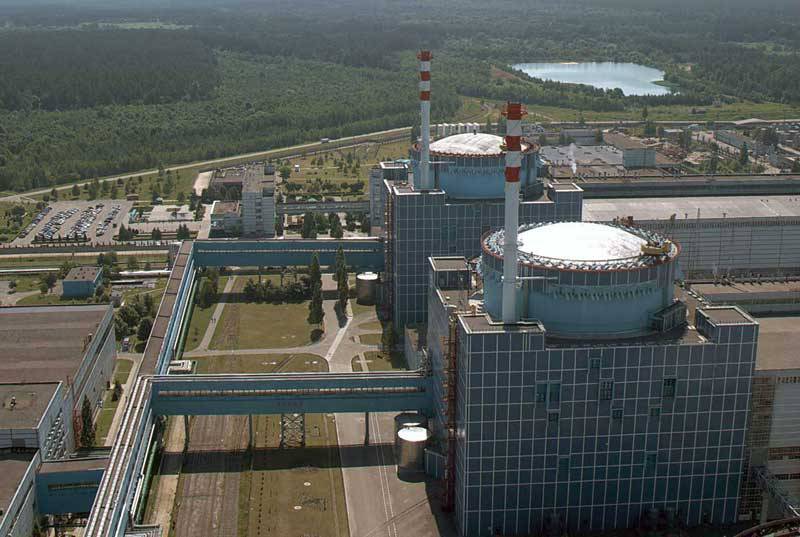 From the message
press center "Energoatom"
:
16 July 2016 of the year 12: 27 (local time - note "VO") Unit 1 of the Khmelnitsky NPP is disconnected from the grid in accordance with the submitted application due to the leakage of the PG-1 steam generator to 24: 00 24 July 2016.

The equipment of the second power unit of KNPP is operating in the set mode.

The radiation situation at the industrial site and in the adjacent regions has not changed, is at the level corresponding to the normal operation of power units, and does not exceed the natural background values.

Reference. Khmelnitsky NPP (KhNPP) - located on the territory of Khmelnitsky region in the city of Netishin. The Khmelnitsky NPP has two power units (VVER-1000) with a total capacity of 2000 MW (connected in 1987 and 2004). The main purpose of the station is to cover the shortage of electrical capacity in the western region of Ukraine.
Reports of abnormal and emergency situations at Ukrainian nuclear power plants come literally every two to three weeks. Emergencies arise, among other things, against the background of agreements reached by the Ukrainian authorities on the planned transfer of reactors of Ukrainian NPPs to American-made fuel cassettes. About how effectively and safely such cassettes can work in Soviet-developed reactors, no intelligible material from the same Energoatom has yet been presented.