After the resumption of the work of Turkish television, the Turkish authorities report on their vision of the details of the night-time coup attempt. At least, precisely such a term - "attempted coup d'etat" - is now actively exploited by Recep Tayyip Erdogan's entourage.
Some time ago, the mayor of Ankara, Ibrahim Gokcek, said that about 3 thousand soldiers of the Turkish army were detained at this moment. According to the mayor of the Turkish capital, he is aware of the fact that among those who participated in the attempted coup d'état, there was a F-16 fighter pilot who struck the Russian Su-24 last fall.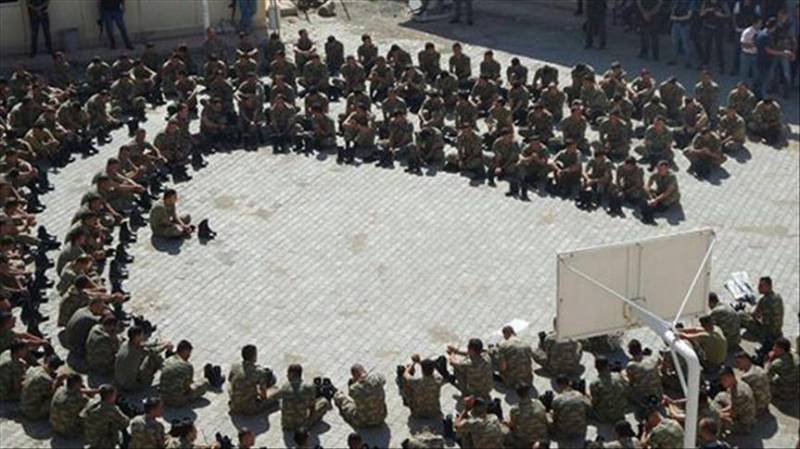 It is noteworthy that the Turkish authorities decided to issue the information through this media through the media. Apparently, this is with an eye to the following demonstrative logic of Ankara: "he is an enemy of both Russia and Turkey."
Turkish Prime Minister Binali Yıldırım states that all detainees "will suffer severe and deserved punishment." It is reported by the news agency
Anadolu
. According to the head of the Turkish government, "members of the parallel group are already in the hands of justice." During a joint briefing with the head of the General Staff of Turkey Hulusi Akar Yıldırım, he stated:
July 15 became a celebration of democracy in our country. I remember with gratitude and gratitude the dead police officers, security forces and civilians who died during the coup, and express my condolences to their families. I express my gratitude to every representative of my people, citizens, who came to the square with flags in their hands and with steadfastness opposed this parallel to the state terrorist gang.
Earlier, Yildirim announced the liquidation of one of the generals of the Turkish army, who allegedly acted as one of the leaders of the headquarters of the coup. At the same time, the country's prime minister called the results of the night events "the second war for the independence of Turkey."