State tests of the robot complex "Passage-1" successfully completed, reports
Rossiyskaya Gazeta
with reference to the chief designer of the Research Institute "Signal" Pavel Izmailov.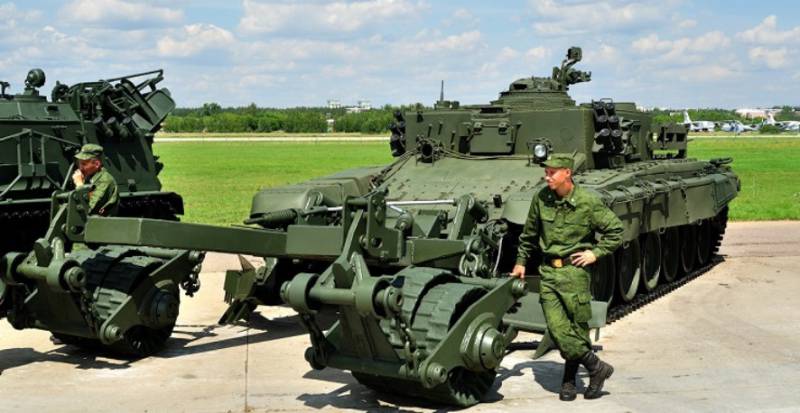 "The complex creates passages in minefields with a width of 4,5 meters in combat conditions for military convoys both in crew and in crewless (remote and automatic) modes of operation," Izmailov said at the Unified Day of Acceptance of Military Products.
According to him, the capabilities of the complex "allow to neutralize mines, equipped with radio fuses, on the surface, in snow and soil." In automatic mode, the machine follows the specified route.
Newspaper reference: "The new robot sapper was created on the basis of the armored mine clearing vehicle BRM-3MA. That, in turn, is constructed on the basis of
tank
T-90 with a 1000-horsepower engine and enhanced mine protection. The front of the hull and the cabin are covered with containers of dynamic protection. BRM-3MA pushes in front of itself a trawl with rollers, cutters and jammers for radio-controlled landmines. The crew of the car is 2 people, there is a landing compartment for 3 sappers. "