After the attempted coup in Turkey, 5 generals and colonel 29 were removed from their posts, reports
RIA News
.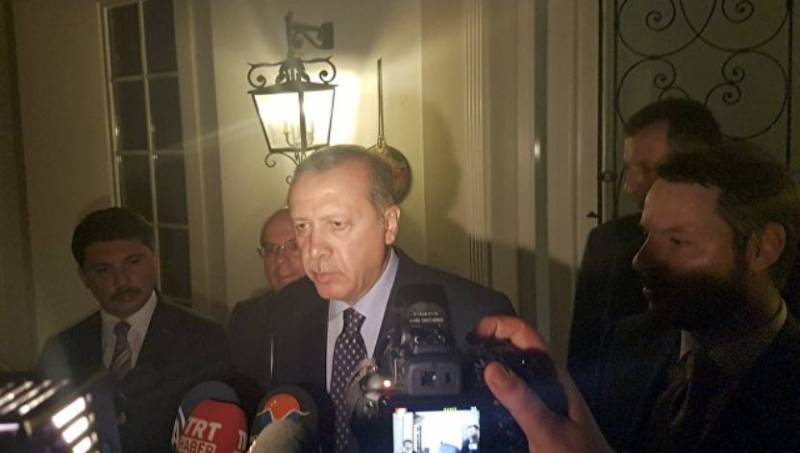 "The Turkish Armed Forces General Staff is currently controlled by pro-government troops, but some groups of supporters of the coup still resist," Reuters reported, citing a government source.
According to him, "there are several military helicopters at the disposal of the rebel groups, but government forces are ready to shoot them down as soon as possible, the insurgents do not have fighters."
And as President Erdogan recently reported, one helicopter that took part in attacks on various government agencies has already been shot down in the Gelbashi area. In particular, this helicopter struck the Turksat satellite communications station in the suburb of Ankara, and also opened fire on the presidential supporters.
Anadolu also announced the release of Chief of the General Staff Hulusi Akaru, who had previously been taken hostage by the coup. "Akaru was released during an operation at an air base in the suburb of Ankara," the agency writes.
In turn, the Associated Press reported on the death of 16, the organizers of the coup d'état, shot during clashes near the military police. "The clashes continue, but are close to completion," - noted in the publication.
In addition, local media have reported 754 troops detained for participating in a coup. "According to the Ministry of Internal Affairs of Turkey, all the detainees are servicemen of the armed forces of the country ... The detainees are deprived of their ranks," the report said.