In the Armed Forces, the pilot operation of the automated passport personal information system began;
RIA News
a message from the chief of the arsenal of the Armed Forces of the Armed Forces Anatoly Gulyayev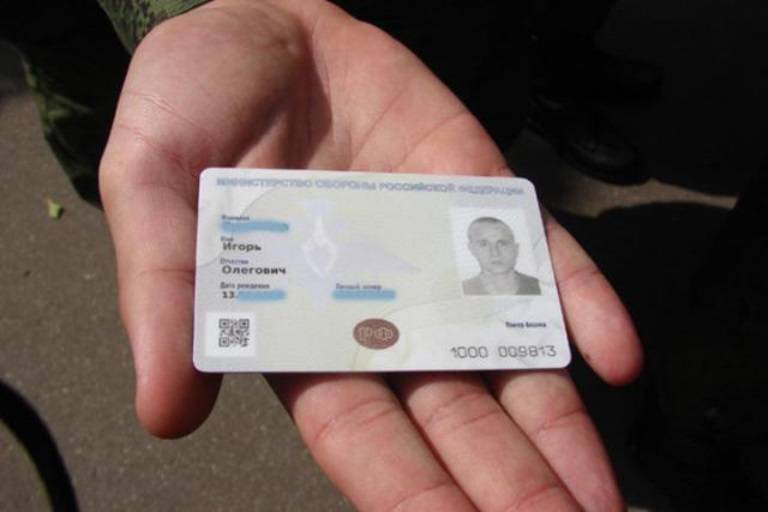 "The use of an automated system and electronic cards of military personnel allows monitoring access to protected objects and information resources, accounting and confirmation of rights to social, financial and other services, as well as accounting for their actual provision",
told Gulyaev.
The Angstrem company - the system developer - has already tested its product at the facilities of the Ministry of Defense in St. Petersburg.
"As a matter of priority, work is being done to equip 497 objects of the Ministry of Defense - this is the 421 military unit, the 71 military commissariat, military universities and a hospital. The necessary equipment was delivered in full to the specified facilities, "said the head of Angstrem, Alexey Bocharov.
He clarified that "a thousand electronic cards of a soldier were put on the collection points of the Ministry of Defense, 651, of which more than 85 thousand cards have already acquired their owners."
According to Bocharov, in September of this year, mass production of electronic cards "fully domestic production" will be launched.