After the terrorist attack in Nice, American journalists decided to ask one of the presidential candidates (Hillary Clinton) about how she sees the continuation of the antiterrorist operation in Syria. The main question journalists channel
FoxNews
It was worded as follows: "Do you consider it necessary to begin the ground operation of the American troops in Syria?"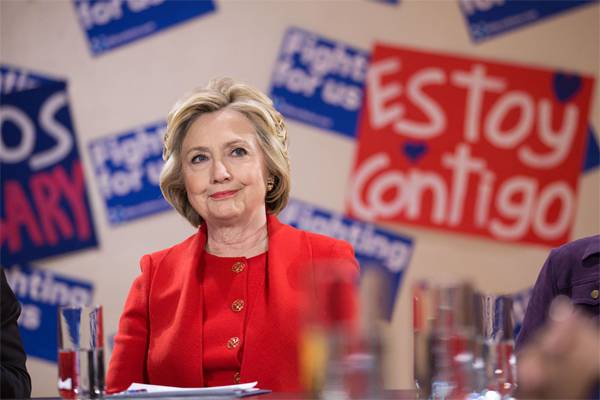 Hillary Clinton said that such an approach to combating terrorism in Syria is considered "unproductive." According to her, the militants of the so-called "Islamic State" "only dream of the US military contingent launching a ground operation in Syria or Iraq."
According to Clinton, now it's quite enough that the American
aviation
together with the allies, strikes ISIS in the Raqqi region, "squeezing the ring around the terrorists." The presidential candidate did not disclose how much more time this ring will shrink. But she expressed her thoughts on what steps should be taken to combat international terrorism.
Clinton believes that to do this, the United States must intensify efforts together with its allies, and also hold a new NATO summit, to which representatives of Jordan, Israel and some other countries of the Middle East (apparently, Saudi Arabia, Qatar and other Persian monarchies) should be invited. common combat strategy.