Today is a big holiday on the Maidan street of Ukraine. And the news, delighted Ukraine, came from overseas. And this is not about issuing the next portion of American credit guarantees and not even about the fact that American-made anti-battery complexes will be delivered to Boryspil by transport plane. Speech on the appointment of the head of the Land Forces of Canada man named Paul (Paul) Vinnik.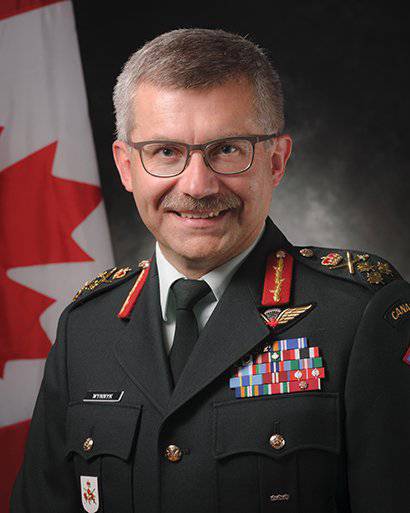 The Ukrainian ambassador to Canada, Roman Vashchuk, with obvious pride, said that Vinnyk is the grandson of Ukrainian immigrants from the city of Stryi (now Lviv region).
The Ukrainian ambassador made the following on Twitter:
Lieutenant-General Vinnyk, the grandson of Ukrainian immigrants from Stry, took command of the Canadian army.
It is known that earlier Pavel Vinnik headed the Canadian military intelligence. In the Armed Forces of the Maple Leaf country Vinnik has served over 35 years. At one time he graduated from the military university with a degree in military engineering.
In 2009, he served as assistant to the commander of the NATO contingent in Afghanistan, responsible for assisting in the formation of the Afghan national army. Given the fact that the concept of "Afghan national army" exists only during daylight hours, and even then not always, the effectiveness of Winnick's work in this post in Canada itself still raises questions.
Now, apparently, in Kiev they will consider that at the helm of the Land Forces of Canada is "their own" person.