The deputy commander of the 18 anti-aircraft missile regiment of the 31 Air Defense Division, Lieutenant Colonel Yevgeny Oleynikov, reports that a new C-400 Triumph anti-aircraft missile system will be deployed on the Crimean peninsula next month. The regimental kit will be delivered to the military unit stationed in the area of ​​Feodosia. Previously, the units of the complex will undergo initial combat shooting on the basis of the SIC of air defense systems of the 4 state central interspecific range.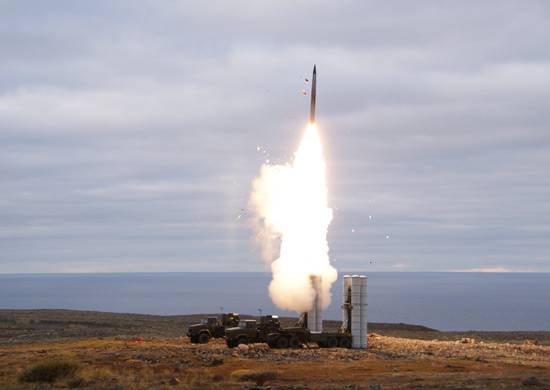 According to the agency
Interfax
, personnel have already completed a full course of training with the C-400 "Triumph" in Gatchina, where the training center for anti-missile forces is located. After some time, the military will take up their duties under Theodosius.
Earlier, Russian Defense Minister Sergei Shoigu during a single day of acceptance of military products reported that in the second quarter of the 2016, the Russian army received: the Triumph C-400 regiment, a brigade of Iskander-M complexes and 34 helicopters for various purposes. In addition, the Navy replenished patrol ship "Admiral Essen." Sergei Shoigu drew attention to the transfer from the manufacturer of the Soyuz 2-1b launch vehicle.