Several senior staff of the FSB Academy will be dismissed, and some will be demoted due to the massive arrival of high school graduates in Mercedes-Benz Gelandewagen cars in Moscow. The participants of the "parade" themselves will be offered service in regions remote from the capital, reports
Ридус
, the press service of the department.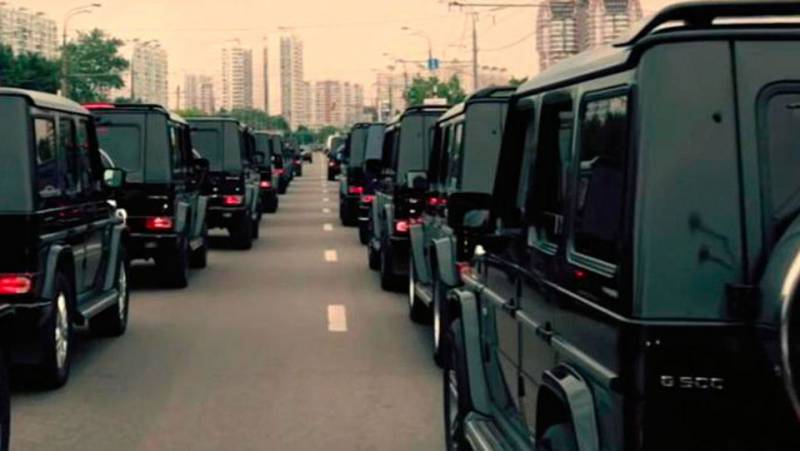 "For the first time in many years, during the ceremonial events outside the service, students were allowed to take action, which attracted increased public attention," the release said.
It is noted that "their immodest demonstrative personal behavior ... caused a fair resentment of citizens and a sharp condemnation in military teams of security agencies, as not complying with the Code of Ethics and official conduct."
"Strict disciplinary measures have been applied to the leadership of the Academy, including a number of managers who have been demoted, some will be submitted to dismissal," the agency added.
As for the participants of the race themselves, "they have made fundamental personal decisions to change the conditions of their service". Many perpetrators will be suspended from operational work and sent to distant garrisons for service.
According to sources from the Forbes publication, "graduates who refused to continue their service" beyond the Urals "will be offered to resign."
Recall, 21 June, dozens of graduates of the Academy of the FSB staged a ride on the central streets of the capital on the 28-m luxury SUV Mercedes-Benz Gelandewagen, attracting everyone's attention. Then the video of this "VIP-parade" themselves posted in the "world wide web."