Francois Hollande decided to extend the state of emergency in the country for another three months in connection with the terrorist attack in Nice. Information agencies report that terrorists chose a truck that literally crashed into a crowd of people celebrating one of France's main holidays, Bastille Day, for an attack at a resort location.
People gathered in the evening to watch the holiday fireworks, which on this day is traditional for most major cities in France. Unknown sent a truck to people through the police cordons. Eyewitnesses reported terrible details. The car after reaching the venue of the celebrations for a few more minutes literally crushed people in panic condition. At that moment, police officers opened fire on the truck, which provoked an even greater panic in the crowd, which was literally trapped in a relatively small area. The fighters who were in the truck were randomly shooting at the people on the embankment of a popular French resort.
According to police, at the moment it is reported about the death of 82 people on the English Embankment of Nice. More than a hundred people were injured, of which about 30 are in critical condition. Information agency France-Presse, citing sources, reports on the testimony of one of the survivors of a sophisticated terrorist attack. The man says that as soon as the shots rang out and a truck appeared on the embankment, people began to run in a panic, not knowing where to hide, and they simply began to push each other. Such a crush led to the death of a considerable number of people. After a long shootout, the truck driver was killed. The exact number of militants who launched the attack in Nice has not yet been reported. The hotel closest to the site of the tragedy at night was turned into a field hospital, where dozens of victims were taken.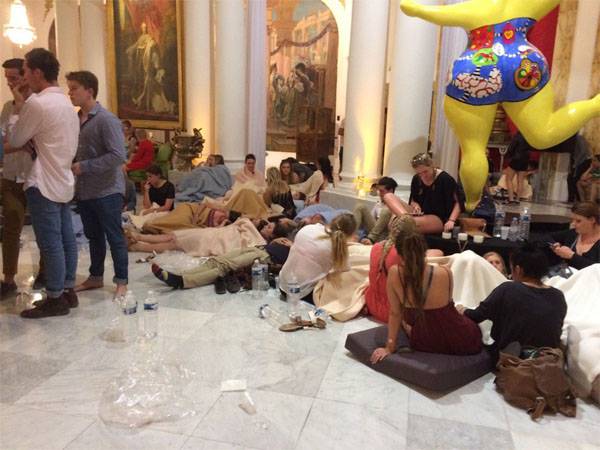 Responsibility for the attack took the terrorist group LIH.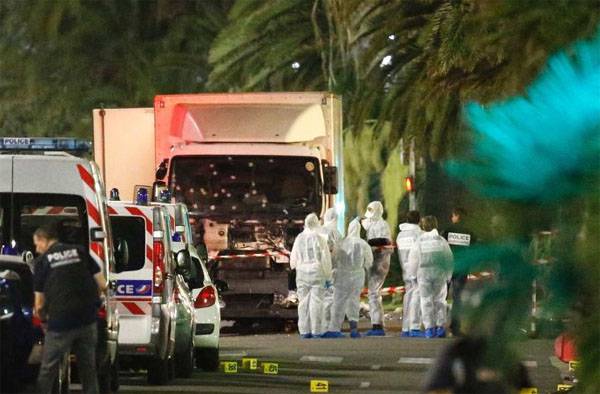 The investigation of the attack in Nice is engaged in the antiterrorist prosecutor's office.
The Consulate General of the Russian Federation in Marseilles is investigating whether there are Russians among the victims. In the Russian Union of Travel Industry they said that on the Cote d'Azur, tens of thousands of Russians are now resting.