Despite the wave of terrorist attacks that swept Baghdad, the Iraqi authorities decided to hold a military parade in honor of the 58 anniversary of the proclamation of the republic in Iraq. Then - in the 1958 year - Iraq first, together with Jordan, formed the so-called Arab Federation, and on July 14 of the same year, as a result of a conspiracy by high-ranking military, virtually the entire political elite of the country led by 23-year-old King Faisal II was eliminated. The organizers of the coup announced the transition of Iraq to the republican form of government. Abdelkerim Kasem (Kasim), who at that time was the commander of one of the brigades of the Iraqi army, became the head of the "republican" regime.
All representatives of the highest authorities, including Prime Minister Haider Al-Abadi, Defense Minister Haider Al-Yubeidi, decided to attend the military parade in the center of the Iraqi capital. According to the Iraqi press, the leaders of the Shiite militia "Hashdi Shabi" were noticed on the tribune for the guests of honor.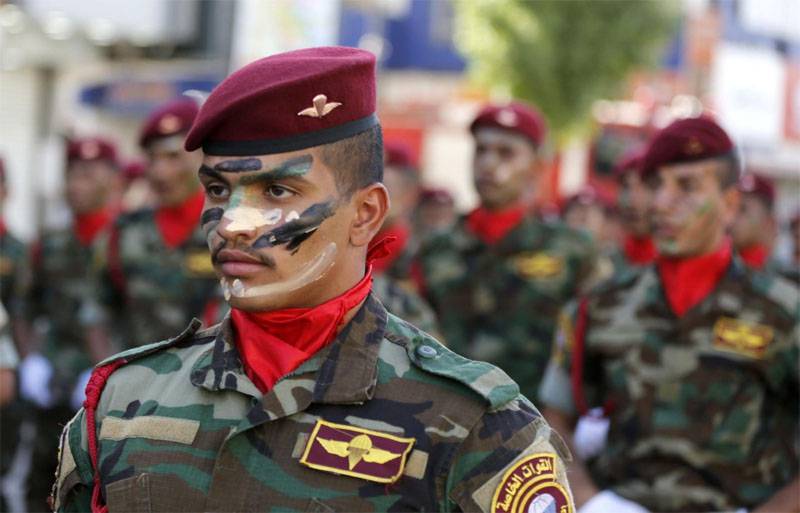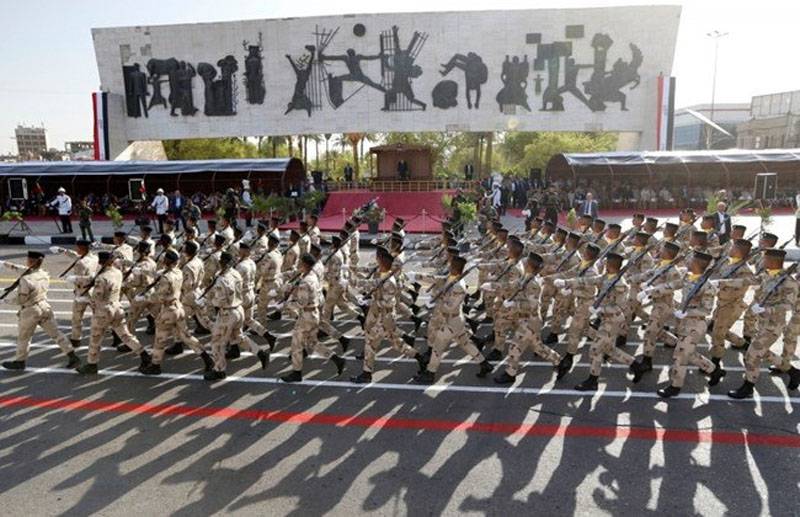 In the course of the military parade, not only the Iraqi Armed Forces, but also the weapons units of the American army were used. So, several American F-16 fighters and attack helicopters flew over Baghdad.
During his speech, the Iraqi Prime Minister, not without pathos, stated that "
weapon
presented at the parade - only a small part of the arsenal, which will fall on the militants DAISH.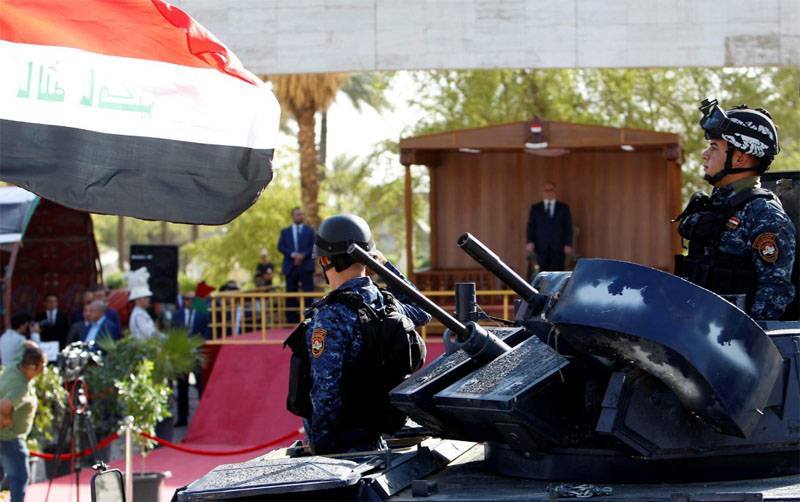 Some samples of weapons demonstrated in Baghdad may well cause special attention: