Ukrainian "dekomunnizators" do not stand still. After renaming Dnipropetrovsk to Dnipro, Illichivsk to Chernomorsk and Moskovsky Prospekt in Kiev to Bandera Avenue, the hands of "de-communisators" reached Kirovograd. The Verkhovna Rada adopted Resolution No. 4222, on the basis of which the city of Kirovograd is now called Kropyvnytskyi.
It is noteworthy that the city has never worn such a name before. Since its founding in 1754, and until 1924, the city was called Elisavetgrad. 1924 to 1934 - Zinovievsky, from 1934 to 1939 - the city of Kirovo. Until July 2016, the city was called Kirovograd.
The process of "de-communization" and overt anti-Russian hysteria led to the fact that in fact the Russian city did not even receive its historical name.
In this case, the question arises, who is this Kropyvnytskyi, in whose honor Kirovograd was renamed today? Perhaps the only thing in this situation that can please is the fact that Kropivnitsky is not related to the Bandera henchmen of Hitler's Germany, in honor of whom geographic (topographical) objects in Ukraine are often called recently. It is about Mark Kropyvnytskyi (1840-1910), who was a playwright and actor who was a member of the troupe of the Ukrainian theater, who once toured in Moscow and St. Petersburg. Do you think? ..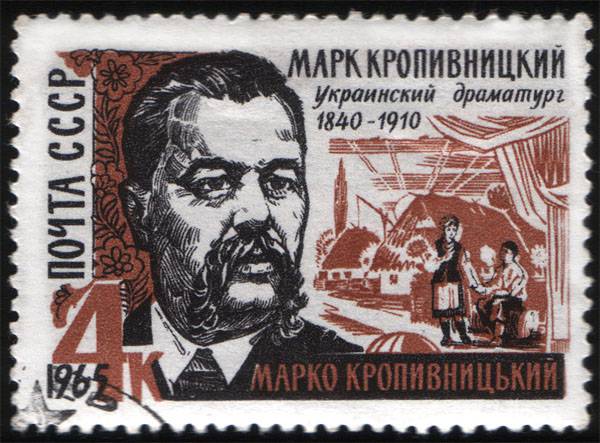 In honor of Mark Kropyvnytskyi in the Kirovograd region at the time was called his native village. And since July 14, the regional center bears the name of the actor of comic roles. But something in this is, if on the Maidan Ukraine the city is renamed in honor of comedians ...