The Russian government should clearly and clearly formulate the ultimate goals it intends to achieve, and not fool people with a list of all sorts of instructions, measures and laws, conveys
RIA News
statement of Vladimir Putin.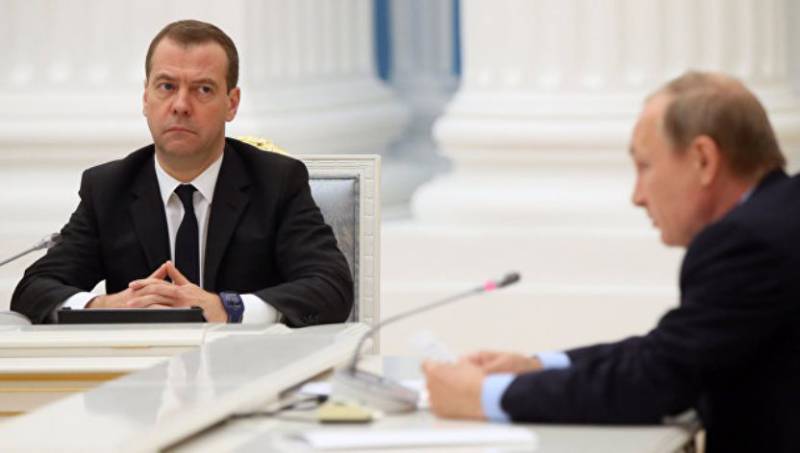 "I ask the government to take a deep, meaningful approach to the formulation of final results. Without exaggeration, the whole course of further work and its success depend on this. It is necessary to clearly and clearly tell the public what we want to achieve. And, of course, in no case can people fool their heads with a detailed listing of laws, measures, instructions. Citizens do not want to hear it ",
said the President of the Russian Federation at a meeting of the Council on Strategic Development and Priority Projects.
According to him, "project results should be measured by positive, understandable things, for example, by reducing queues at clinics, the speed of medical care, for those living in hard-to-reach areas, mortgage conditions that should change for the better, the opportunity for everyone to check and understand how utility payments are formed. "
It is clear that "not all results can be, as they say, digitized, but this work needs to be done to the maximum transparent and understandable to the ordinary citizen," the head of state added.
In turn, State Duma deputy Katasonov criticized yesterday, discussed by officials of the Ministry of Finance and the Tax Service, a measure of tightening control over public spending.
According to the deputy, control, first of all, is necessary not for ordinary citizens, but for the officials themselves.
"My point of view is that you need to control the expenses of officials, and it does not matter whether they are small or large, they should be under control. A person going to public service must understand that it is impossible to hide. As for the population, everything that is spent domestically does not need to be controlled. All that they spend in Russia goes into the development of the economy and consumer demand. Here is the withdrawal of money from the country - this is a separate issue, a number of steps have already been taken to put a certain barrier. And the spending of Russian citizens inside the country is not necessary to control, "said Katasonov.
He noted that he understands the feelings of ordinary people, who see how most of the officials live.
"In my opinion, the population reacts very painfully when it sees that a huge part of the officials has enormous uncontrollable incomes and expenses, and we begin to control those who grow their own products at the dacha, for example. This is the wrong approach, this bias should not be, "- said the deputy.