On Tuesday, the Super Etendard ground attack aircraft, commissioned by the French Navy 37 years ago, made its farewell flight
TASS
message from an AFP agency.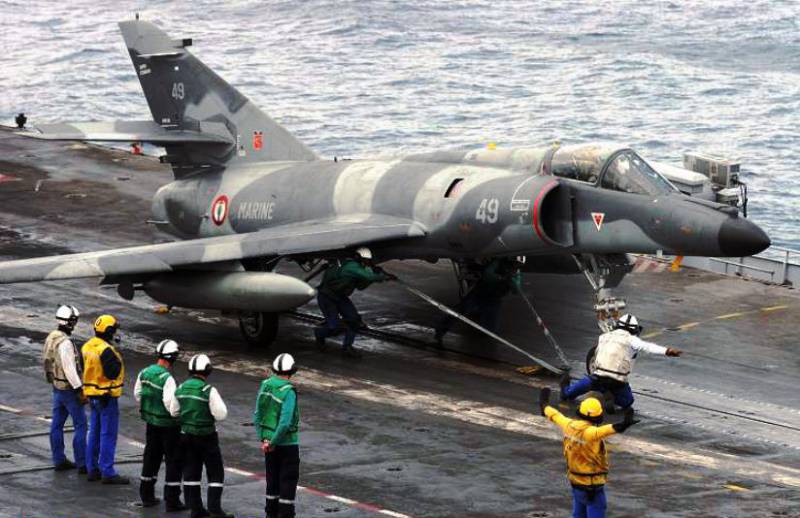 "This legendary aircraft served us faithfully. Today we proudly say goodbye to this wonderful machine, "said the commander of the base in the city of Landivisio (Atlantic coast) Pascal Cassan.
"The Super Etendard supersonic ground attack aircraft was developed and produced by the French company Dassault Aviation. The first flight of the car made in the 1974 year, and in service with the French Navy, these aircraft began to arrive from the year 1978. In total, 85 of such aircraft was built during the operation. "
- said the agency.
Attack aircraft are also in service with the Argentine Navy. At one time, they were used in conflict with Britain, which broke out because of the Falkland Islands (1982 g). Multiple machines in 1983-1985 were leased to the Iraqi Air Force, who fought Iran at the time.
In France, 8 such attack aircraft until recently based on the aircraft carrier "Charles de Gaulle", and took part in operations against the IG.
Now Super Etendard will be completely replaced by multi-purpose fighters Rafale deck modifications.