The subsidiary Almaz-Antea in Bryansk this year has increased the production of wheeled tractors 2 times compared to the first half of 2015 g,
TASS
message of the press service of the concern.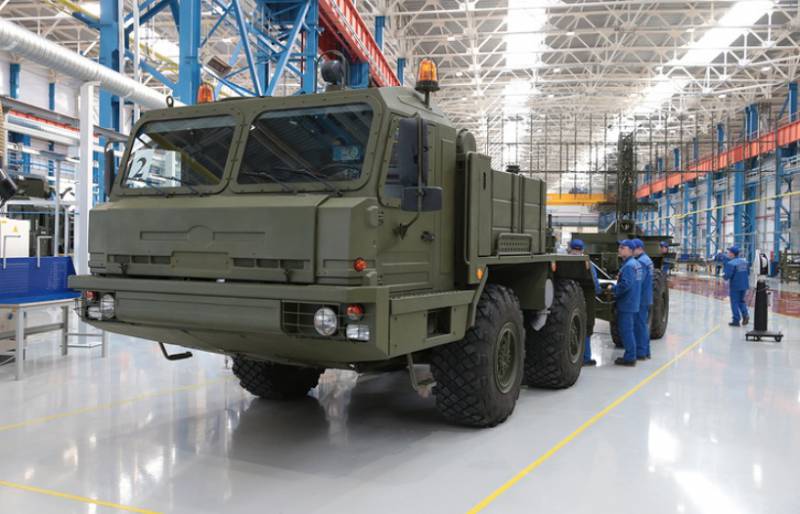 Bryansk Automobile Plant Joint Stock Company (BAZ, part of the VKO Almaz-Antey Concern) produced and transferred to 134 customers new tractors and special wheeled chassis, which is twice as high as the production of tractors in the first six months of the current year. half year 2015. Only in June, the 2016 plant sold 33 units of equipment, of which the 31 machine was delivered to the Ministry of Defense of the Russian Federation as part of the concern's development and production products as part of the state defense order ",
- said in a release.
The press service noted that "in July of this year, the release of equipment is planned to be maintained at the level of the previous month, while the 33 machines will be transferred to the Russian military department additionally".
Help Agency:
BAZ JSC became part of the concern in November 2015 of the year. The decision to acquire shares of the Bryansk Automobile Plant was made due to the difficult financial situation of this enterprise and to prevent the disruption of the state defense order. Now the plant is taking measures to modernize production at the expense of the concern. "