Flight tests of the An-148-100Е passenger aircraft, built for the Defense Ministry at Voronezh Aircraft Building Company JSC (VASO, part of UAC), began in Voronezh, the blog reports
bmpd
.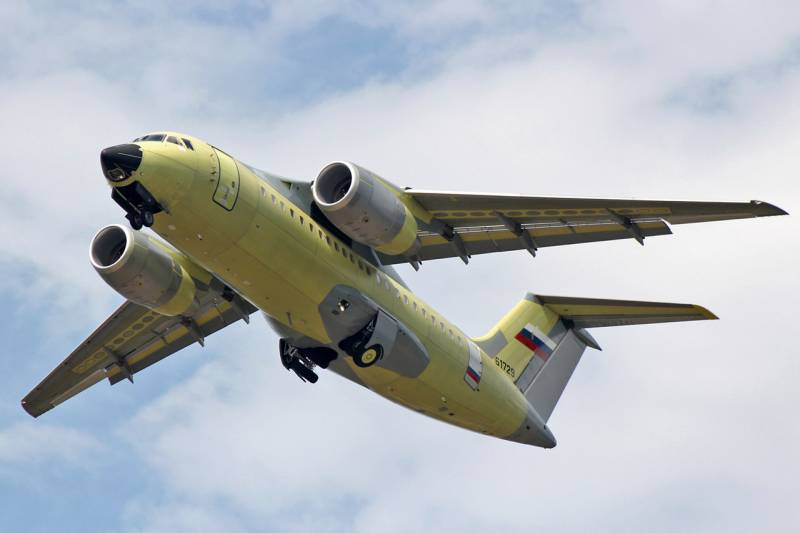 П
The first flight of the next (ninth) An-148-100Е aircraft built at the Voronezh Joint-Stock Aircraft Building Company JSC (serial number 43-05, registration number 61729).
"The 11 plane that took off on July 12 became the ninth, built under a state contract worth 61729 billion rubles for the supply of X-NUMX An-18,43799-15 aircraft during 148-100, signed by VASO (without UAC participation) with the Russian Defense Ministry 2013 in May 2017 of the year. According to the terms of the contract, the military department was to receive one aircraft in 7 and 2013 years - four, and in 2013 and 2014 - three An-2015, "the article says.
In general, the new An-148 has become a 29 machine of this type, built on VASO.
It is noted that "due to problems with the supply of components from Ukraine, VASO in 2015 was able to transfer only two An-148-100Е aircraft instead of four to the Ministry of Defense." In this regard, the company has pledged this year to catch up and build 5 aircraft, instead of the planned three.