As soon as American and European officials receive the prefix "ex", they begin to express very sensible thoughts. So it was with the representative of the US State Department, James Cardin. Having the status of an ex-official of the Chief Foreign Office of the States Cardin in the publication
The Nation
published a material in which he called on NATO to look for a threat to Europe not in Russia, but in Ukraine.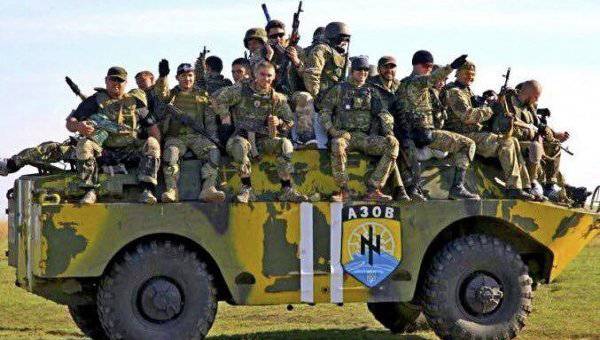 Cardin writes that NATO is aggravating the situation with far-fetched statements that Russia is allegedly threatening Poland and the Baltic countries. At the same time, according to the ex-employee of the State Department, NATO is trying not to pay attention to the presence of odious people within the Ukrainian government, whose involvement in right-wing structures has long been proven. In particular, Cardin calls the name Parubiya.
James Cardin:
While NATO created the illusion of Russian revanchism, the real problem is actually a civil war on the territory of Ukraine. It is beneficial for Ukrainian politicians to put Russia in a bad light and to declare that only force will stop Putin. This thought is constantly repeated by the Ukrainian authorities, until it turns blue, although it has nothing to do with reality.
According to the former US State Department official, NATO, seeing a threat in Russia, is missing the opportunity to create a really working security system from Lisbon to Vladivostok.
How did the shroud of anti-Russian hysteria quickly disappear from many Western officials when they go on a well-deserved rest.