Moldovan Defense Minister Anatol (Anatoly) Salaru announced that during the NATO summit in Warsaw, he had managed to focus the North Atlantic alliance on the "problem of finding Russian troops on the banks of the Dniester". During the briefing, Salaru said that NATO would "insist on the withdrawal of the Russian contingent from the territory of Moldova." Reports about it
RIA News
.
From the statement to Salaru:
We do not see the resolution of the conflict as long as the Russian troops are in Transnistria.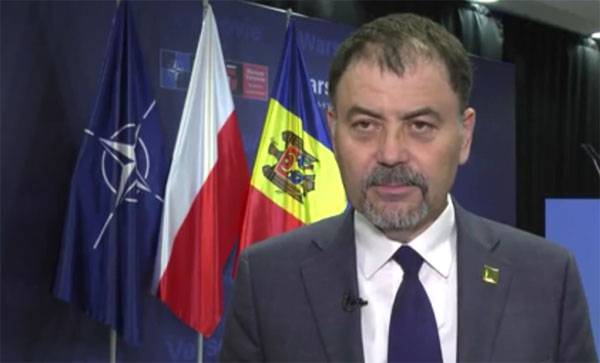 Recall that in the territory of the Pridnestrovskaia Moldavskaia Respublika there is a Russian peacekeeping contingent, thanks to which in recent years blood has not been shed on the territory of Moldova and Transnistria, as it was immediately after the collapse of the Soviet Union. Given the rhetoric of the current Minister of Defense of Moldova, he is faced with the obvious task of once more destabilizing the situation in the country, otherwise why call for the withdrawal of peacekeepers who provide security on the banks of the Dniester ...
Mr. Salaru is famous for his anti-Russian outbursts, which, apparently, in terms of relations with NATO and provides him with the post of Moldovan defense minister.