The web is a stormy discussion notes that appear on the page
Ivanna Klympush
on Twitter. Ivanna Klimpush-Tsintsadze is Deputy Prime Minister for European Integration in the Government of Ukraine. Translated into Russian, the content on Twitter is as follows:
The Poles with their Auschwitz and Treblinka should be the last to accuse us of genocide.
This note was replicated by dozens of Polish publications. Then scandalous information began to be published in other European media.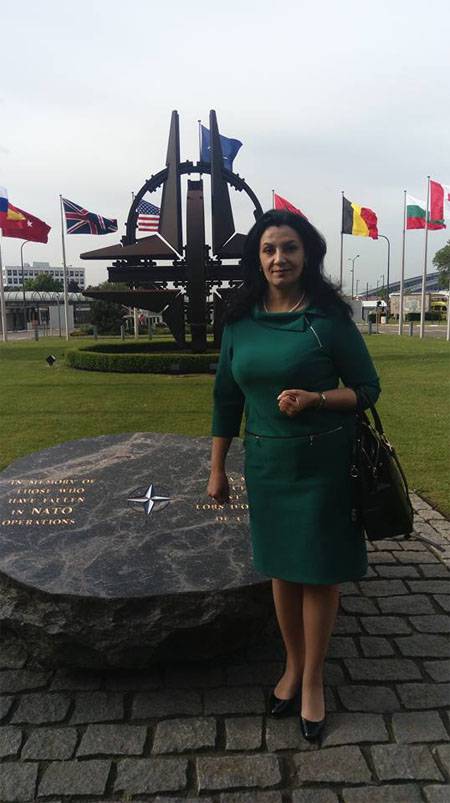 After some time, materials appeared in the Ukrainian media claiming that the current Twitter account does not belong to the Twitter account in which this provocative recording was made. The scandal broke out to such an extent that
Facebook
Klimpush-Tsintsadze had to speak out on this matter. Here is its publication:
Attention! A hybrid war in action is a completely personal experience ...
I clearly want to say - never, under any circumstances, could not say this dirt.
Considering that this fake is actively spreading on Russian resources (namely, from there it was picked up, unfortunately, on Polish ones), it is easy to guess who is behind this and who benefits from scolding us with the Poles.
At the same time, the deputy prime minister for European integration published a link to her real Twitter page.
Attention is drawn to the fact that what a stir in the Ukrainian camp caused a publication with a fake Twitter account. This suggests that the entire Ukrainian political system sees the Internet as the main base of its existence, because the "revolution of hydration" did not take place without the help of fake accounts and delusional calls on Facebook, Twitter and other social networks. Maydannaya authorities understand that the same technology for the implementation of coups may raise from the chairs and her, and therefore tears his hair at any publication, such a publication about Poland and the genocide ...